Teseo Air – HBS Hollow Bar System
HBS from Teseoair is a modular system of extruded aluminium hollow tubes for the construction of distribution lines for compressed air and other fluids. The installation is easy, fast, safe and functional. Thanks to its plates and quick-fastening outlet flanges, it is possible to intervene on the network at any time, to modify or extend it in a simple and safe way. The system consists principally of extruded aluminium hollow bars of different diameters. The connection between the bars is obtained by straight, L and T joints, the tightness of which is guaranteed by tonic joints. The system is completed by a wide range of outlet flanges with threads ranging from 1/8" to 1"1/2, terminations of different sizes, accessories, fixing brackets to meet the customer's requirements.
An installation made with the HBS system is easy to install and modify. Thanks to the non-rusting aluminium tubes, this installation does not carry any impurities created by traditional corrosion. This installation is safe as evidenced by the international certifications received and the strict controls carried out by the manufacturers. The robustness of the profile and its characteristics make it possible to create small structures or work benches.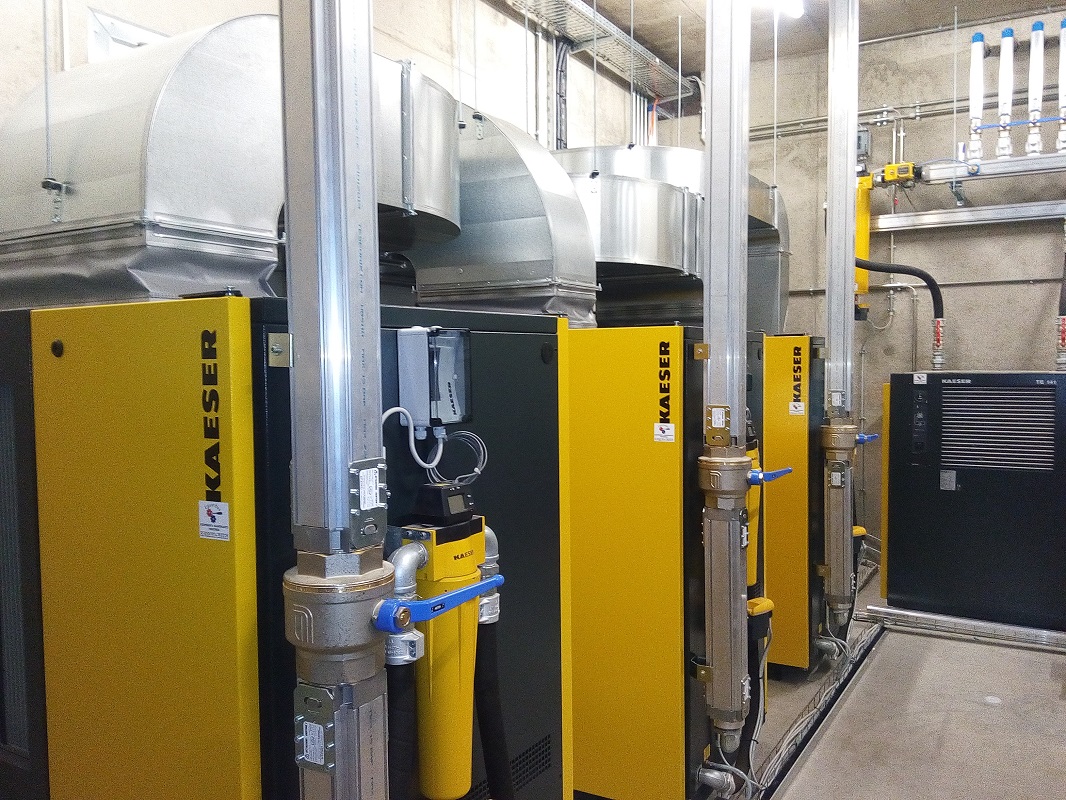 HBS is the first extruded aluminium modular tube created by TESEO in the early 90's which boasts a wide range of diameters, up to 110 mm of useful diameter. HBS is available in diameters from 25 mm to 110 mm with a complete range of accessories. HBS can transport compressed air with a maximum pressure of 15 bar, vacuum and other non-hazardous gases.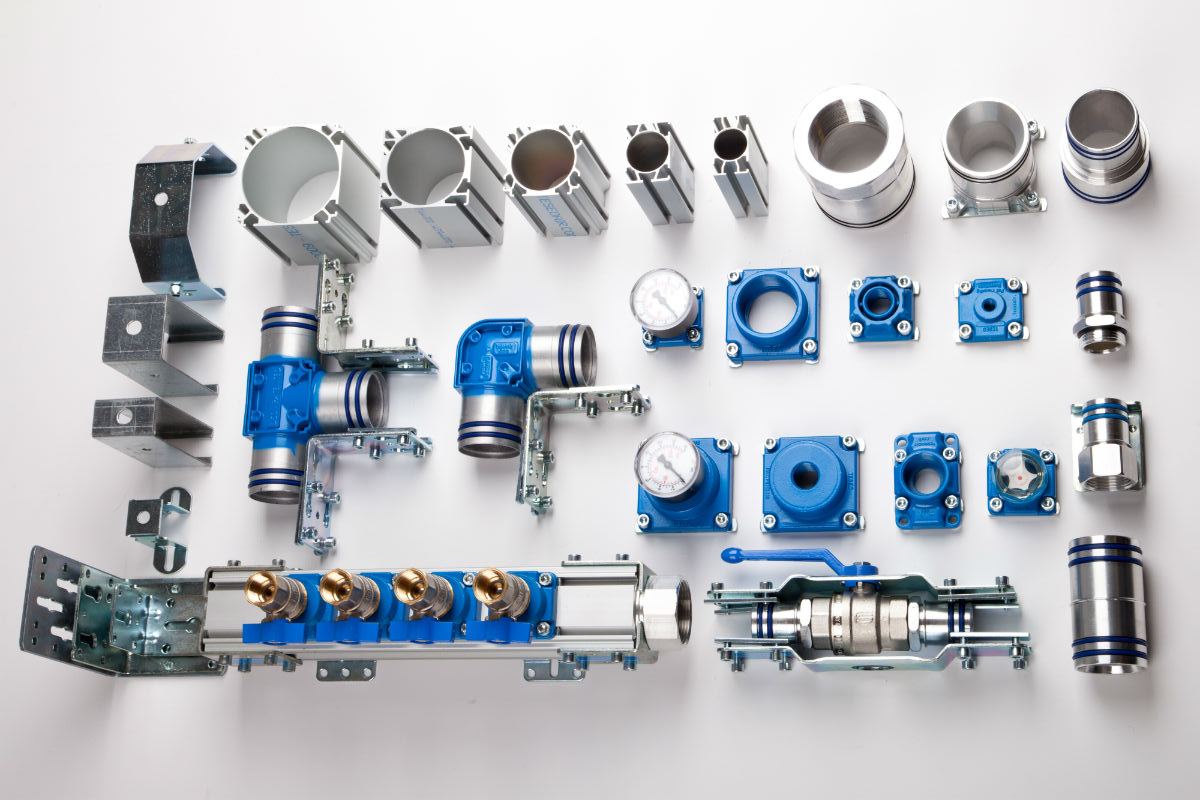 Manufacturer's website : Teseo
brochure : Teseo Air – A New Breath
brochure : Teseo Air – AP_HBS_ATS