Highlights:
• Industrial companies, transport companies and omnibus companies
• Time saving, mechanical cleaning
• Gimbal-mounted lateral brushes
• Low-floor vehicle
• Cross over wash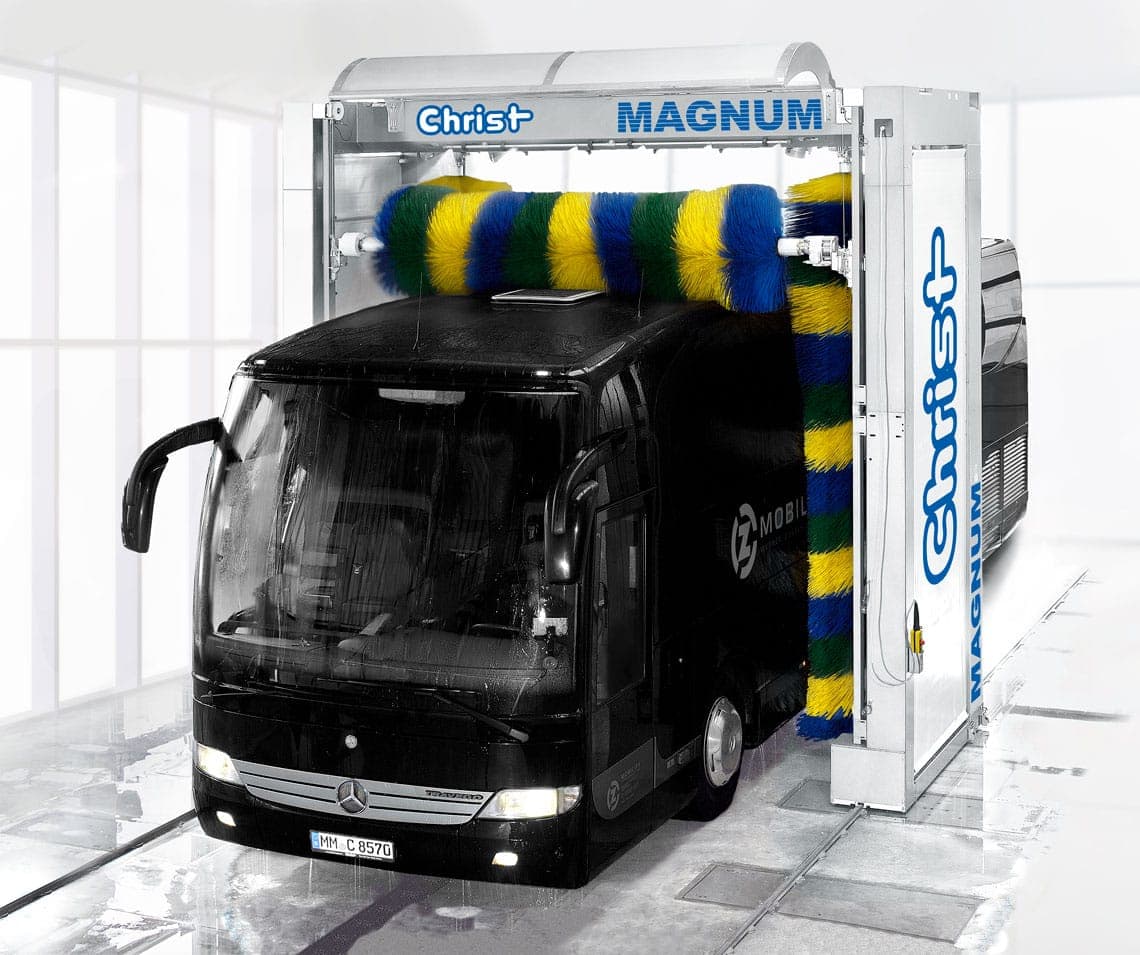 Clean vehicles have become an effective advertising medium for industrial companies, transport companies and omnibus companies. Furthermore, time-saving, automatic cleaning keeps the value of the vehicles. In order to meet the special requirements of your fleet, with our MAGNUM commercial vehicle wash unit, we have designed a system that can be configured to suit any fleet.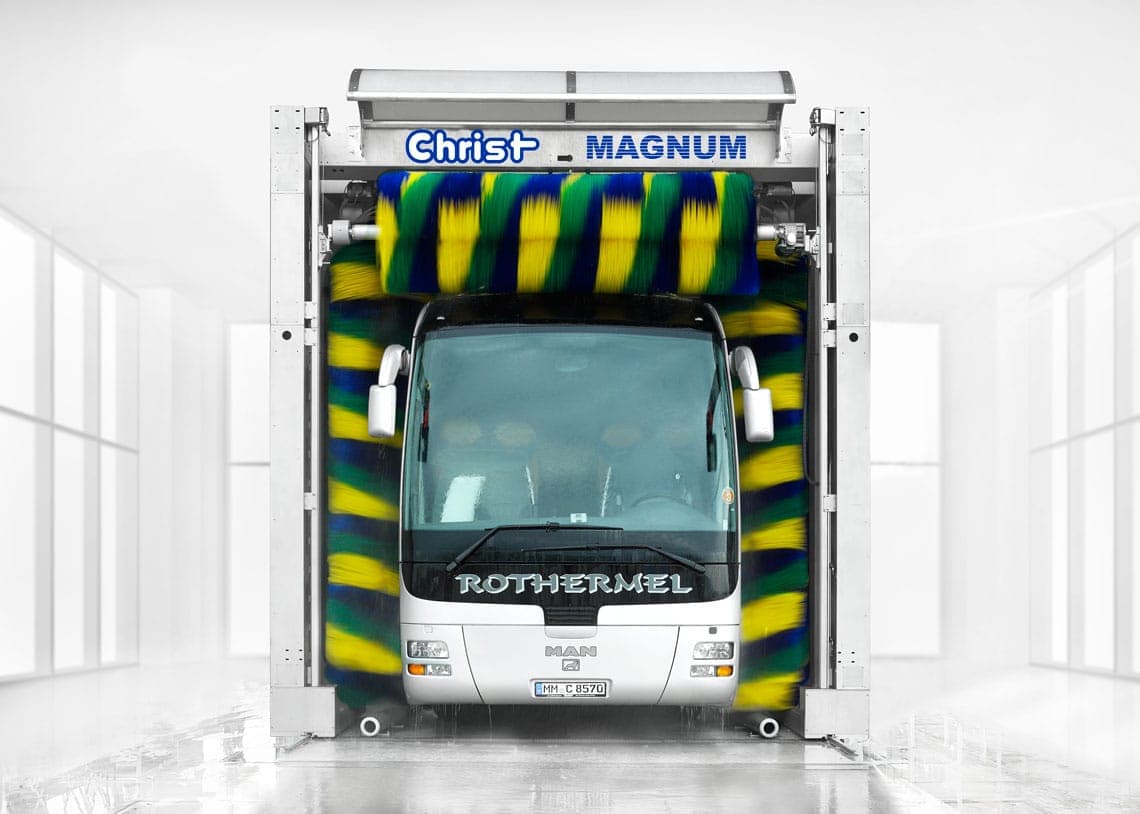 Our MAGNUM unit type meets all requirements of bus and public transport operators, as well as van and recreational vehicle washing. Even trucks can be washed with it. Thanks to this unit type's wide range of accessories, no requirement is left unfulfilled. The logically-built machine equipment and the drive units that have been tried and tested thousands of times around the world from Christ are the central pillar of this wash unit design.
---
Bus / truck wash unit with 3 brushes

Robust steel portal
The MAGNUM self-driving, fully-automated commercial vehicle wash unit, with its robust, welded and completely hot dip galvanised steel portal, is designed for a long service life.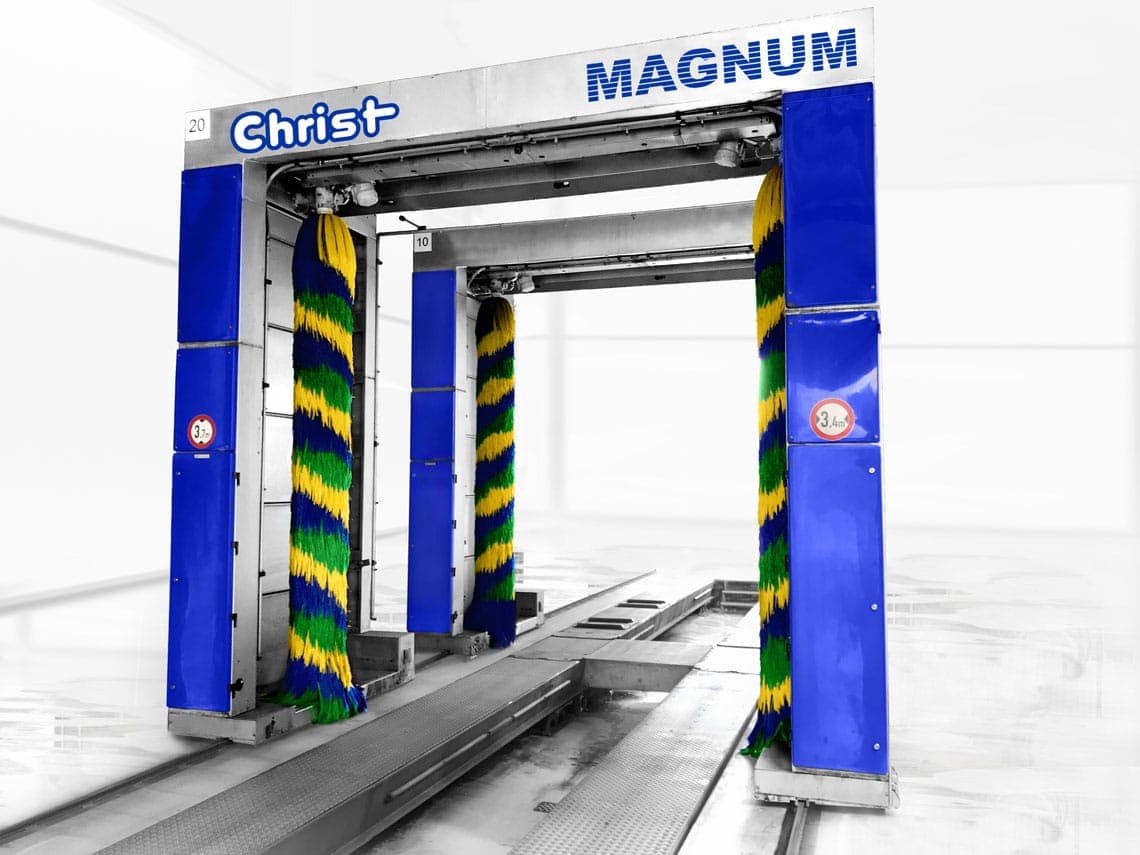 Optimal contact pressure of the brushes
The wash brushes' electronic control (PLC) ensures contour following, gentle and effective vehicle washing.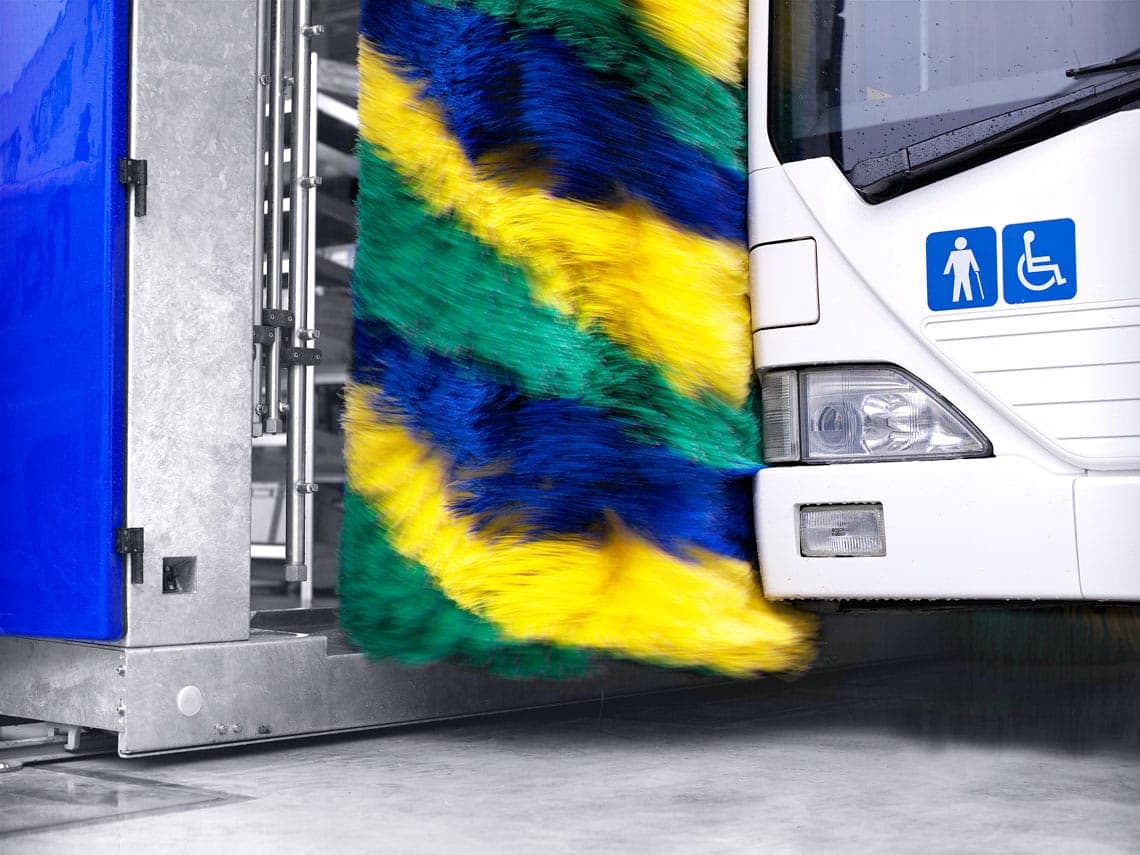 Low-floor drive unit for the complete vehicle covering
All commercial vehicle wash units in the MAGNUM range are equipped with our low-floor drive unit as standard. This means that even low-floor buses that can lower can be washed using the lateral brushes. The distance between the bottom edge of the rotating lateral brush and the floor level is just 175 mm.

Modular system
Thanks to the modular system, sensible machine accessories can be added to the MAGNUM for the wash system's specific application. The commercial vehicle wash unit that is equipped with 3 wash brushes as standard can also be provided as a 2-brush version on request (version without horizontal brush).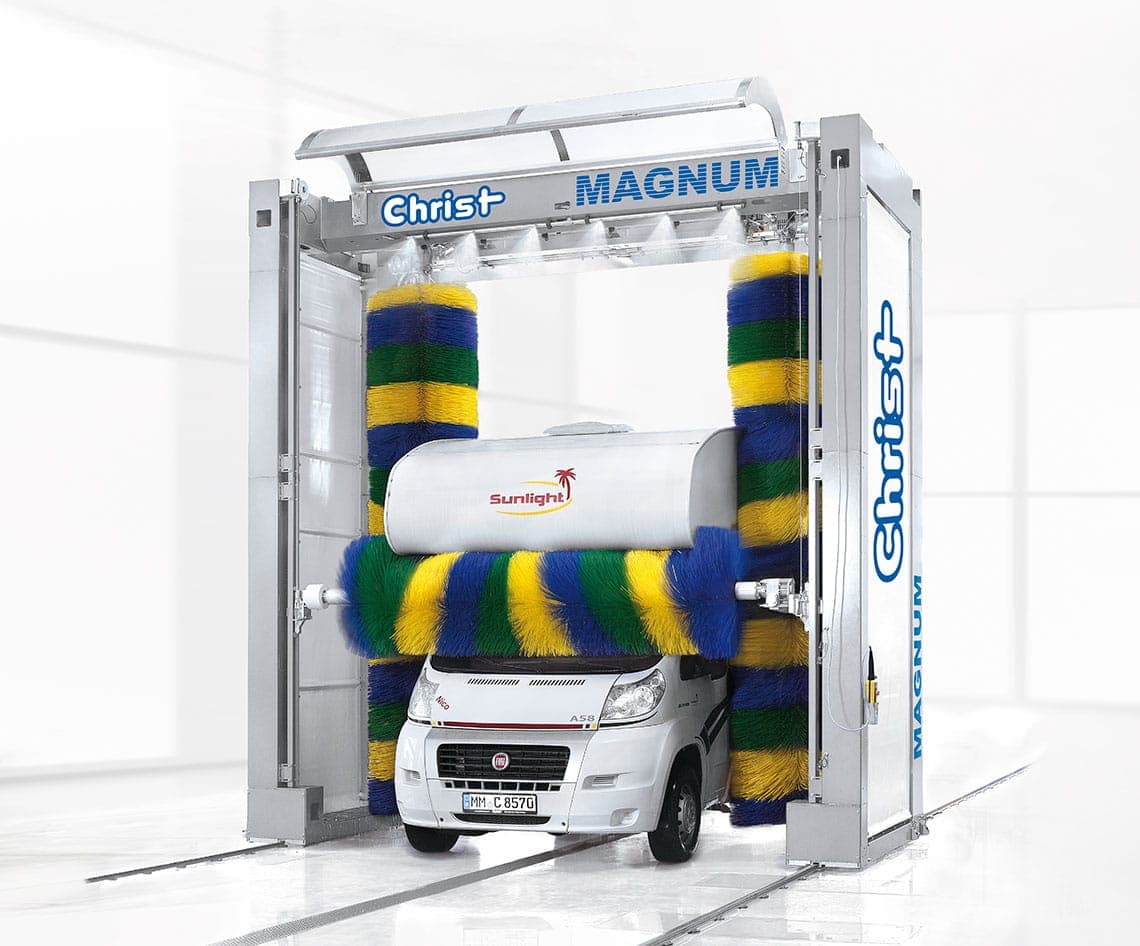 ---
Manufacturer's website : Christ-Wash-System
Product website : Christ-Wash-System-Magnum
---