Manual pre-wash zone – Manual pre-wash systems
Pre-spray device, manual
For application of fly and rim chemicals including a chemical spray lance, storage tank and chemical  injection in the supplied water. Hose guidance via a deck rotary system or wall installation.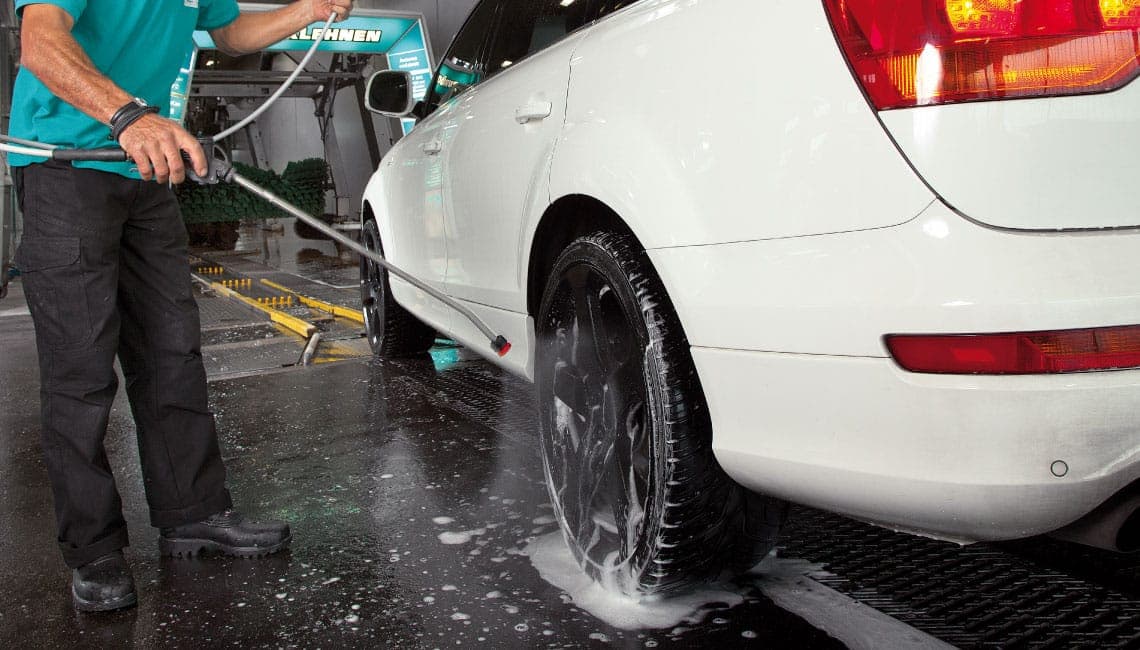 FOAM-REX insect foam pre-spray device
FOAM-REX insect foam pre-spray device For application of basic pre-cleaner in foamed form. Area of application: Insect erosion on the vehicle and dirt softening on the rim areas. Complete system with single deck rotary head, XXL foam pistol with supply hose, lance holster, high-pressure supply device and chemical dosing.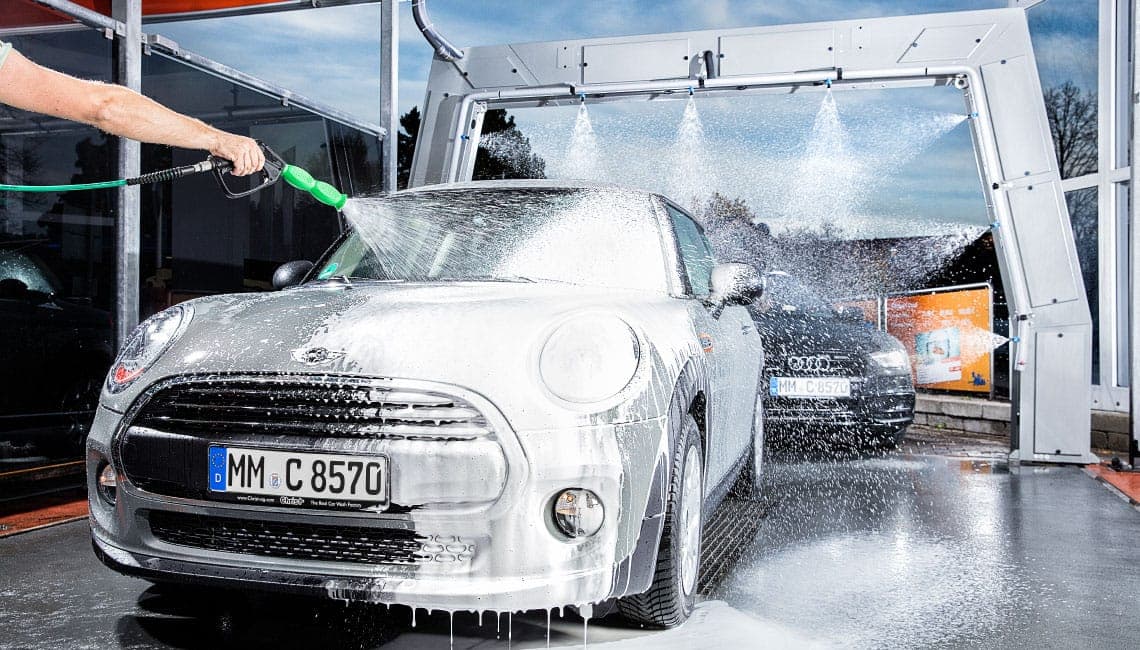 ---
Manual pre-wash
The manual pre-wash with pre-cleaner and high-pressure is the identifying feature of wash tunnels with a service concept. Wash customers view this as a performance bonus for a more thorough vehicle wash and honor this service through a higher average wash price.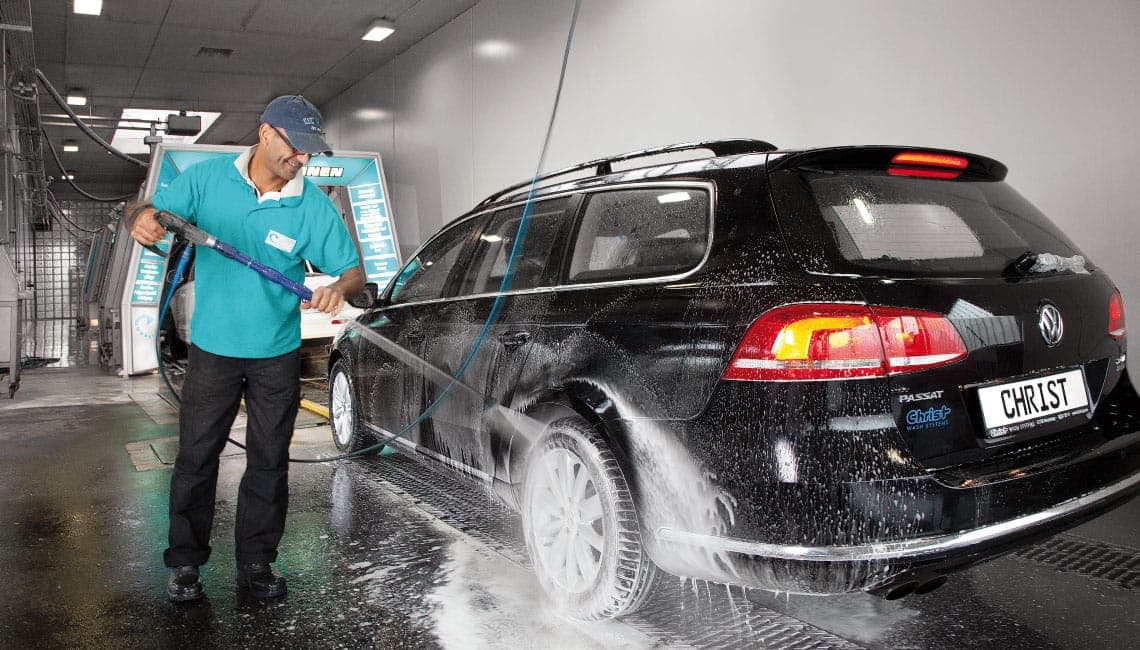 ---
High-pressure lance
The central tool of the pre-wash personnel. An easy to handle pistol grip and a lower weight make the work easier. Available lance lengths: 650 mm or 1.050 mm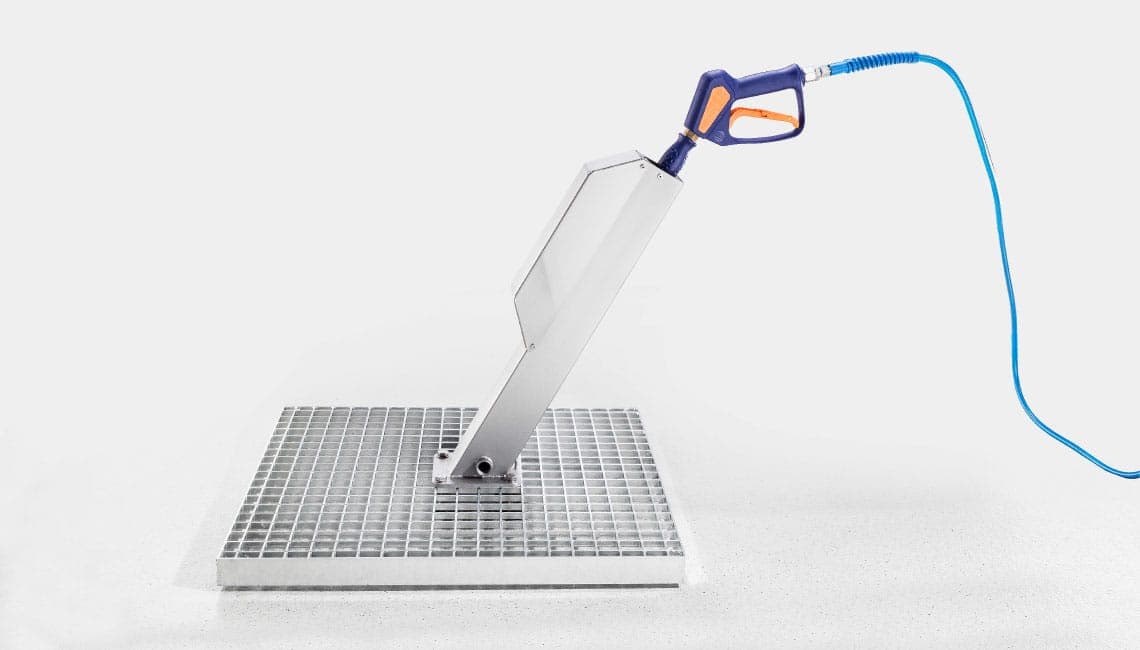 ---
Supply device, high-pressure
Powerful high-pressure supply for vehicle precleaning with cold water (can be used with warm water at up to 55°C provided by the customer). Pump pressure variants: 85 bar or 120 bar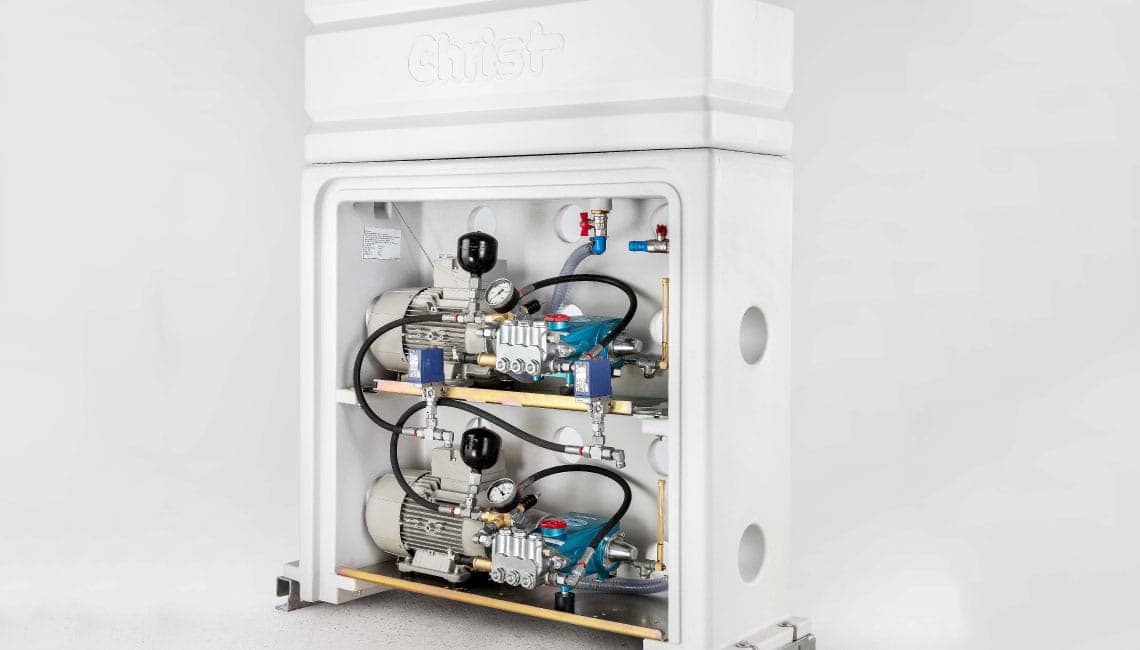 ---
Deck rotary head
Single deck rotary head, 360°, stainless steel
For mounting a spray lance (HP or LP), working radius 360°.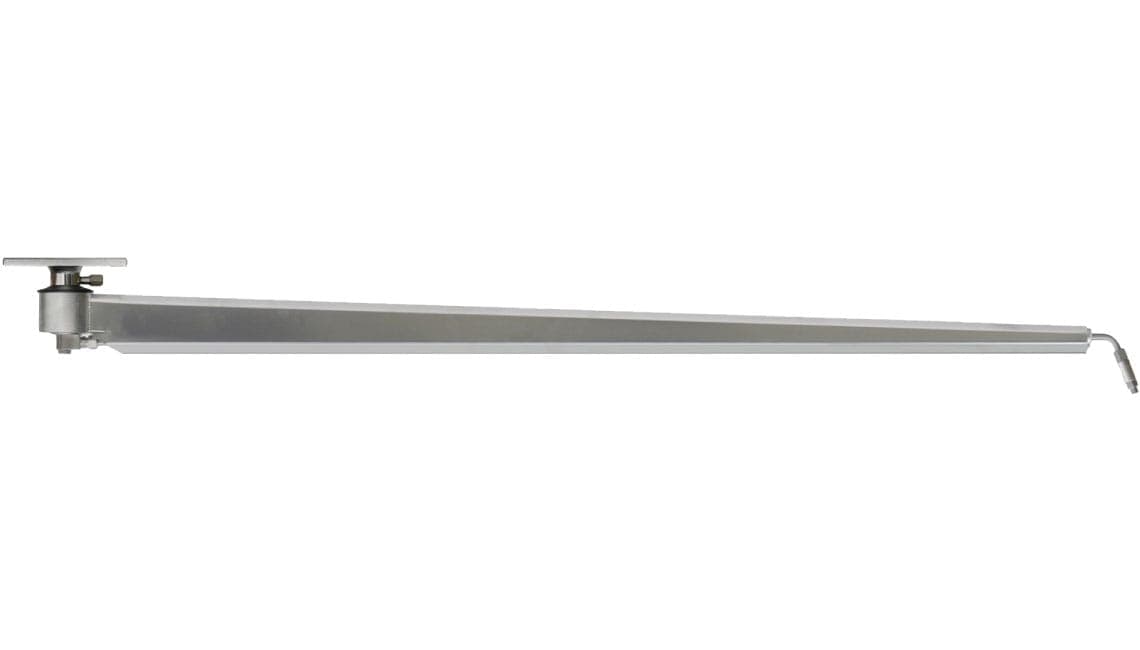 Double deck rotary head, 360°, stainless steel
Two swinging arms for mounting a high-pressure spray lance (HP) and a low-pressure spray lance (LP), working radius 360°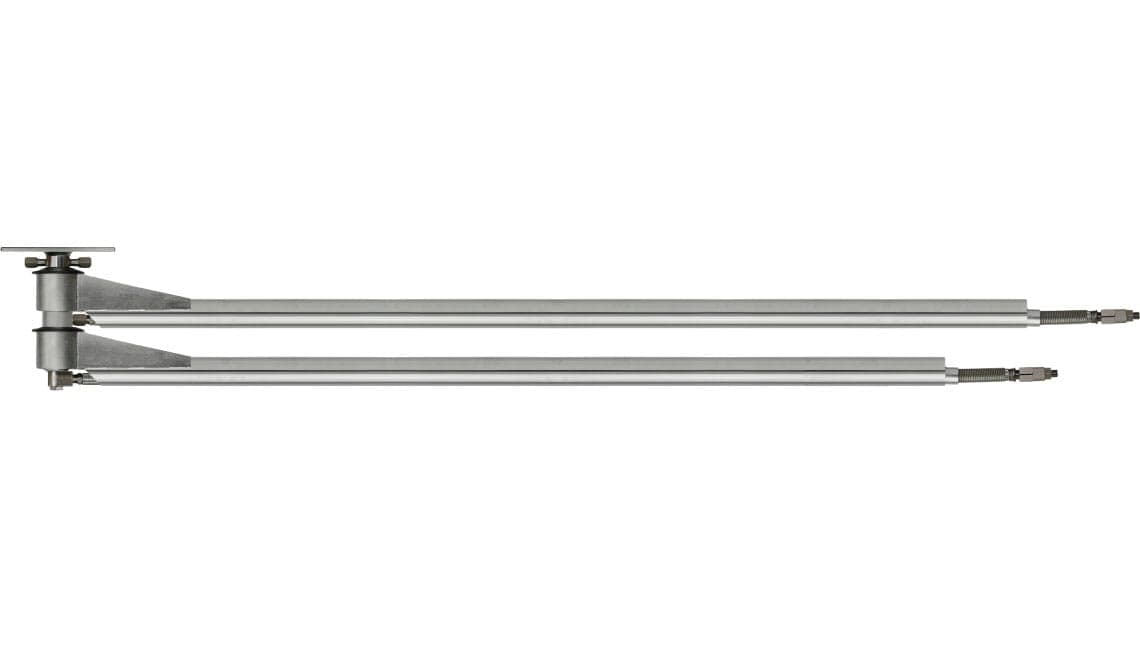 Single deck rotary head, 360°, stainless steel, z-form
For mounting a spray lance (HP or LP), working radius 360°, rotary in z-form for tangle free swinging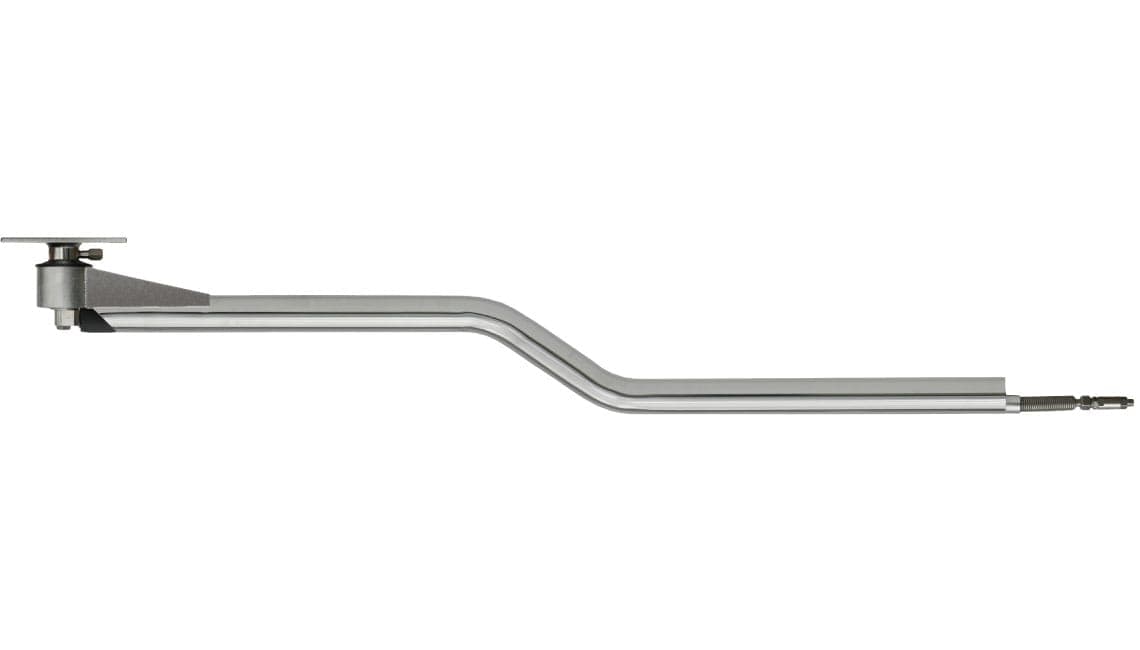 ---
Manufacturer's website : Christ-Wash-System
Product website : Christ-Wash-System-Manual-prewash-zone
---