Tyre changers – Mobile Service
The mobile layout
We fully equip our vans to provide your technicians an unique working comfort, with integrated machines and efficient, lightweight solutions.

Equindus offers to you the most complete set of equipment on the French / Luxembourg market for safe and optimised Hauler breakdown services on the road network. Dismantle your tyres, safely inflate your wheels in total lightness with the Guernet Compressors product combination.
---

The Guernet Compressors products offer to you simple and fast ways to facilitate the daily life of the users.
The automatic inflator with her remote screen will bring a comfort of work thanks to an optimal visibility from the working station day and night.
---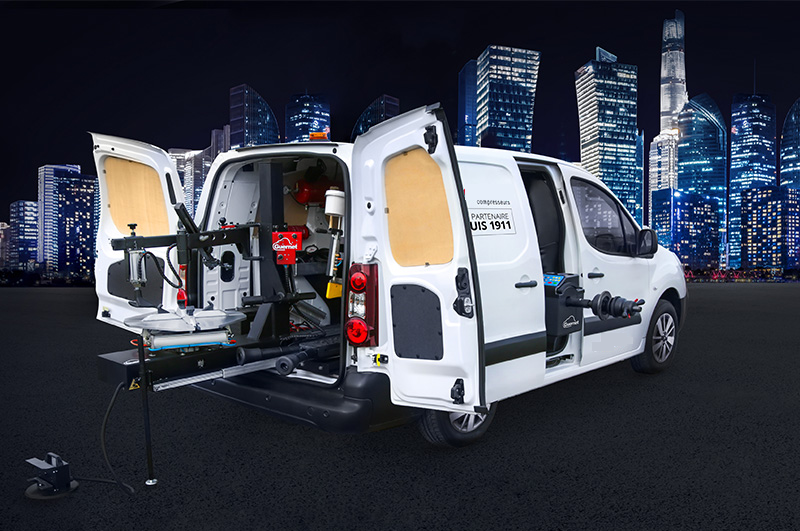 A new concept of  vehicle for tyre maintenance intervention at home, which his for the first time will enable motorists to be serviced in places that were previously impossible to access with commercial vehicles.
---