The smart option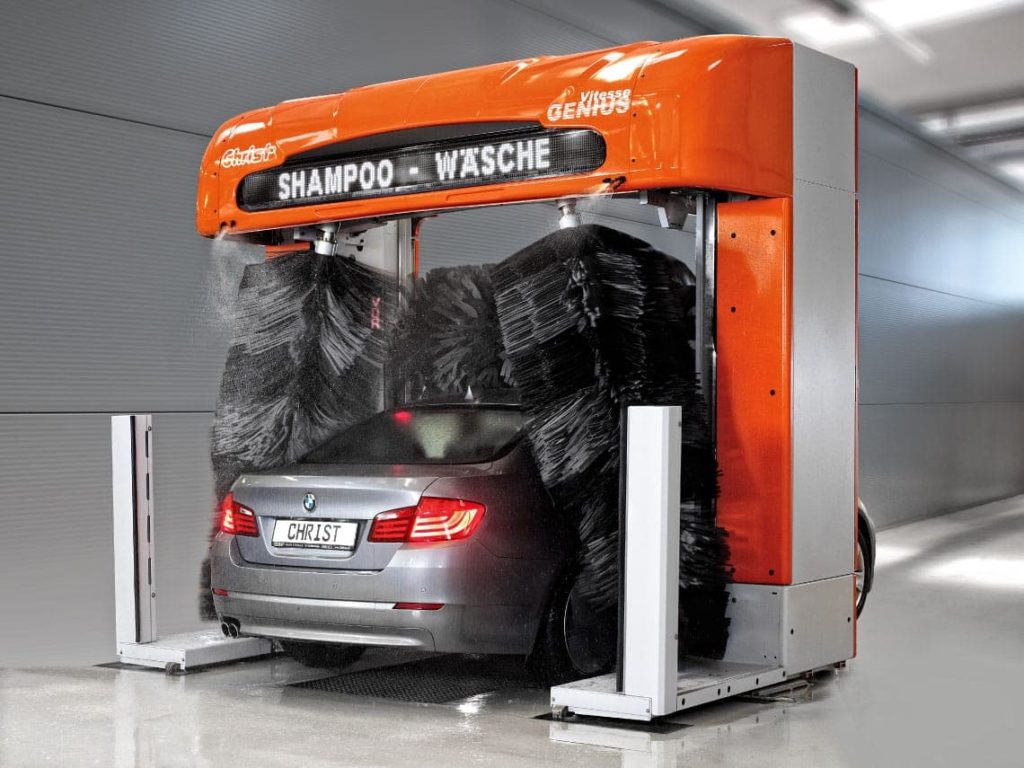 New and improved technologies in combination with proven and tested systems and a great design: Those things characterize our GENIUS. Crafted with high quality materials, built in Germany and  rigorously tested before shipment: This is a machine that will stay with you for a long time. The main difference to the VARIUS is the position of the brushes, the GENIUS has the side brushes at the front.
Diverse accessories and upgrades are available to adjust the machine to your needs, furthermore each machine will be shipped with exactly the programs you need without any additional cost.
The GENIUS is targeted towards repair shops and petrol stations with an intermediate number of wash clients. In combination with the Vitesse Option it is even suited for highly frequented locations.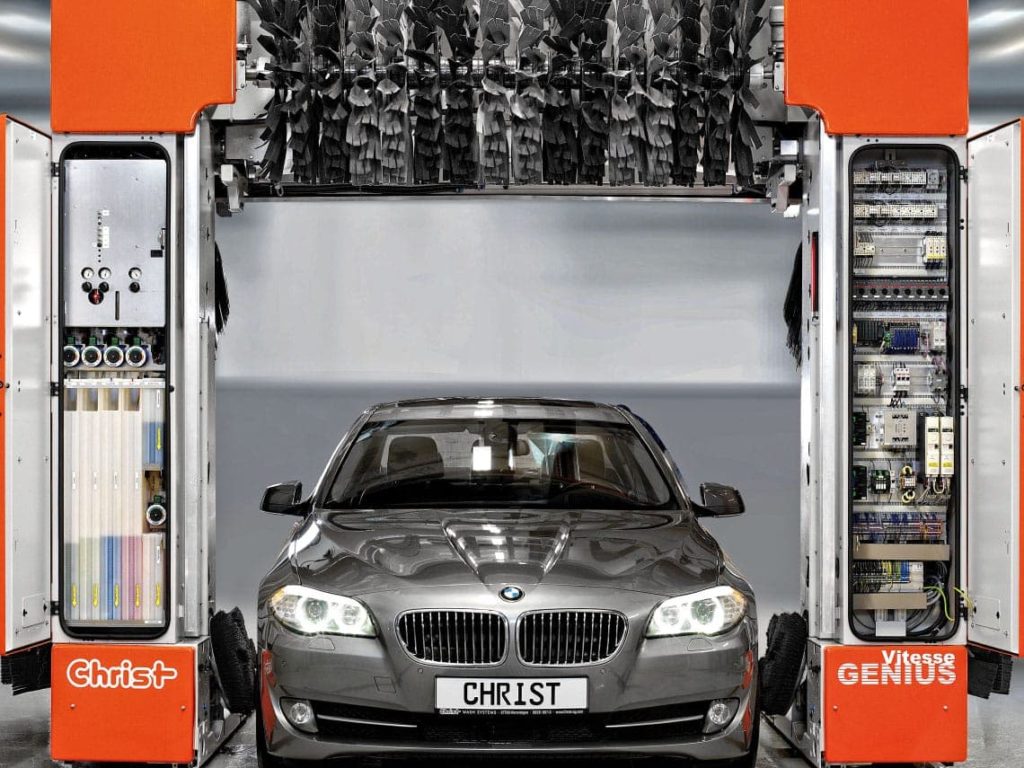 ---
Vitesse option
Exclusively available at Christ: This combination of active foam, oscillating high pressure and brush wash can save up to 20% time per wash. With one feature you can have up to 20% more turnover and your clients will enjoy the performance of the powerful jets.
---
Wheel wash
Clean tires and rims have become a must for a modern car wash.Christ offers a wide range of brush, HP+brush and touchless wheel washers and
different types of chemical application for a perfect result.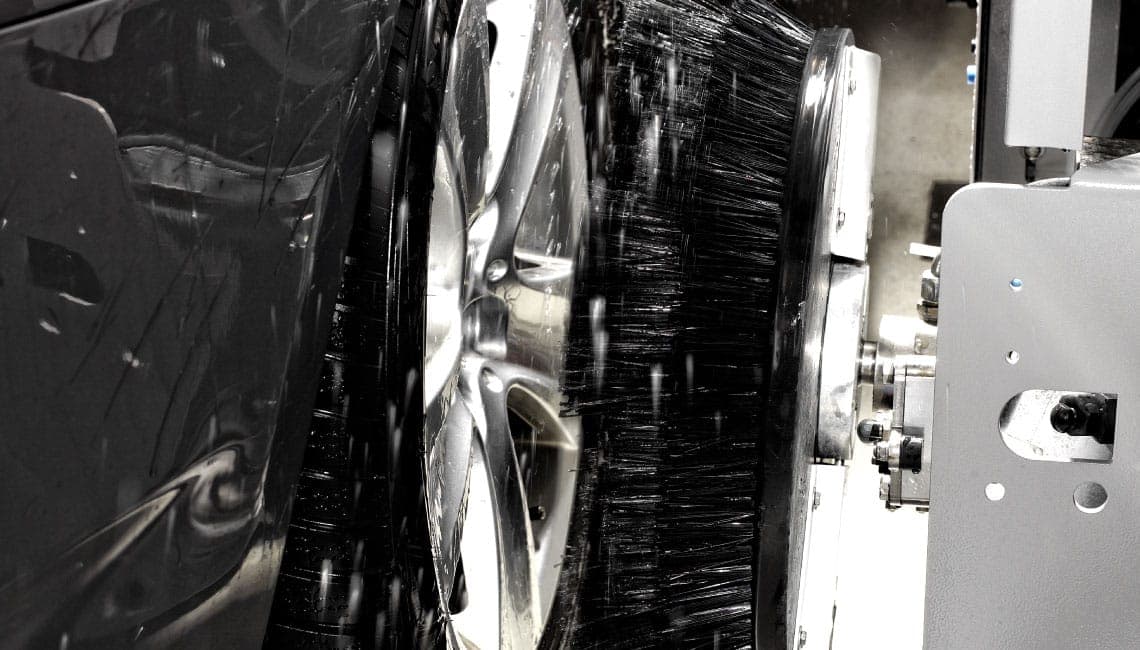 ---
LED systems
After the LED positioning system has guided the client safely into the machine, he can follow the progress of his wash on the large LED ticker on top of the machine. 6000 LEDs command attention, even if the machine is currently not active. Available also with a coloured, animated VISUS-Display.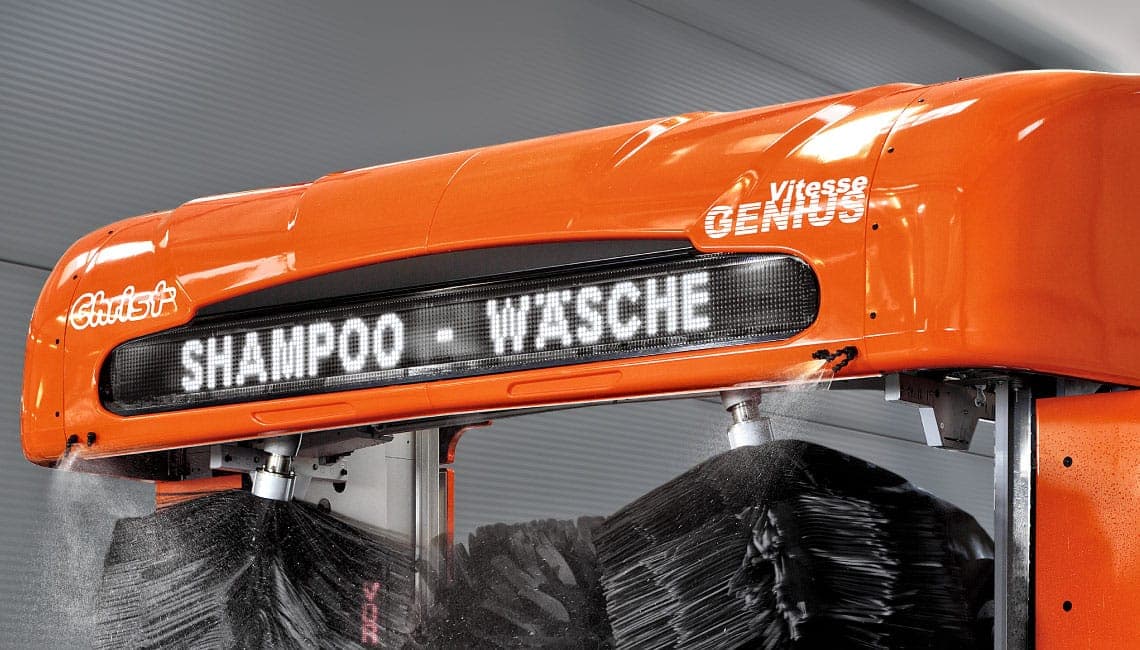 ---
Contour-following roof dryer
In operation for over 15 years and optimized each year: Out contour- following and 140° rotating roof dryer can follow contours of SUVs, sports cars and anything in-between. Two drying fans with 3 kW each will effectively clear all vehicles of remaining water.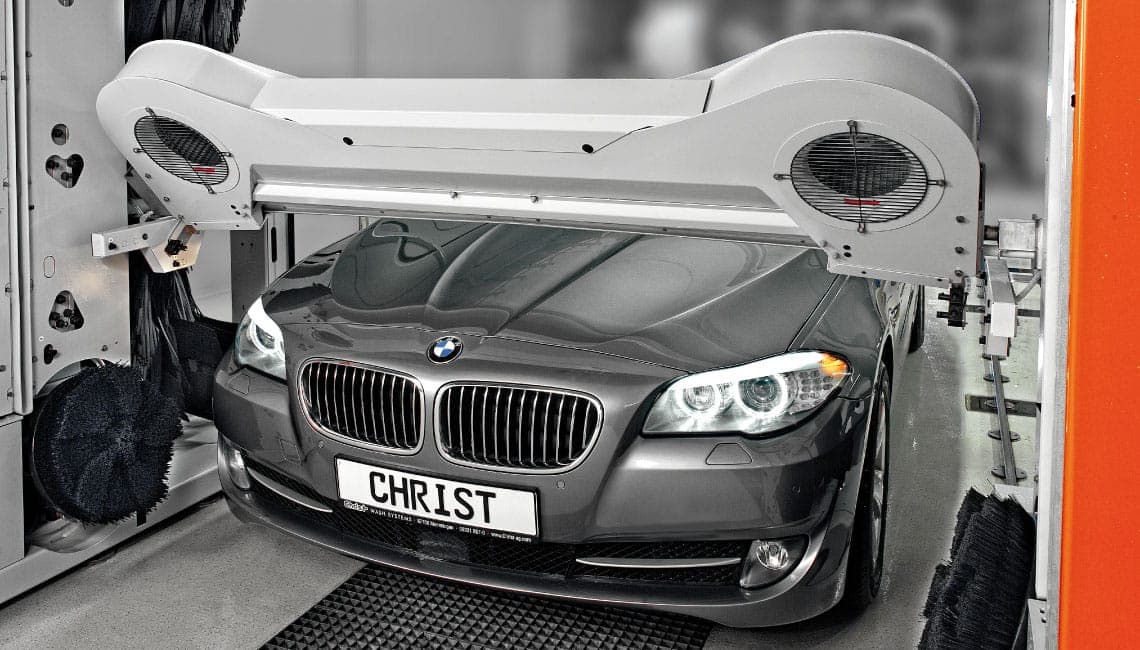 ---
manufacturer's website : Christ-Wash-System
Product website : Christ-Wash-System-Génius
---