SOLO-ECO / DUO-ECO
The same vacuum housing is used for this model as for the turbo model. This model employs a wet and dry suction device, which can be removed from the housing and is designed for connection to a 230 V power supply. The mechanical coin examiner can receive 1 coin and 1 token (of the same value). A time control with counter is also built in the housing.

---
Coin suction for up to 8 vacuum bays
Combi device with a pinch valve and one suction hose per vacuum bay, mounted in the plant-room container (max. 50 running meters suction distance). A side channel blower is employed as suction unit. This sucks the coins through the suction hose (hoses are pulled through a customer provided floor conduit pipe). The sucked in coins are collected in a central coin safe with lockable access doors. Activation of coin suction succeeds via the coin examiner control. Suction duration and switch-on time point can be set.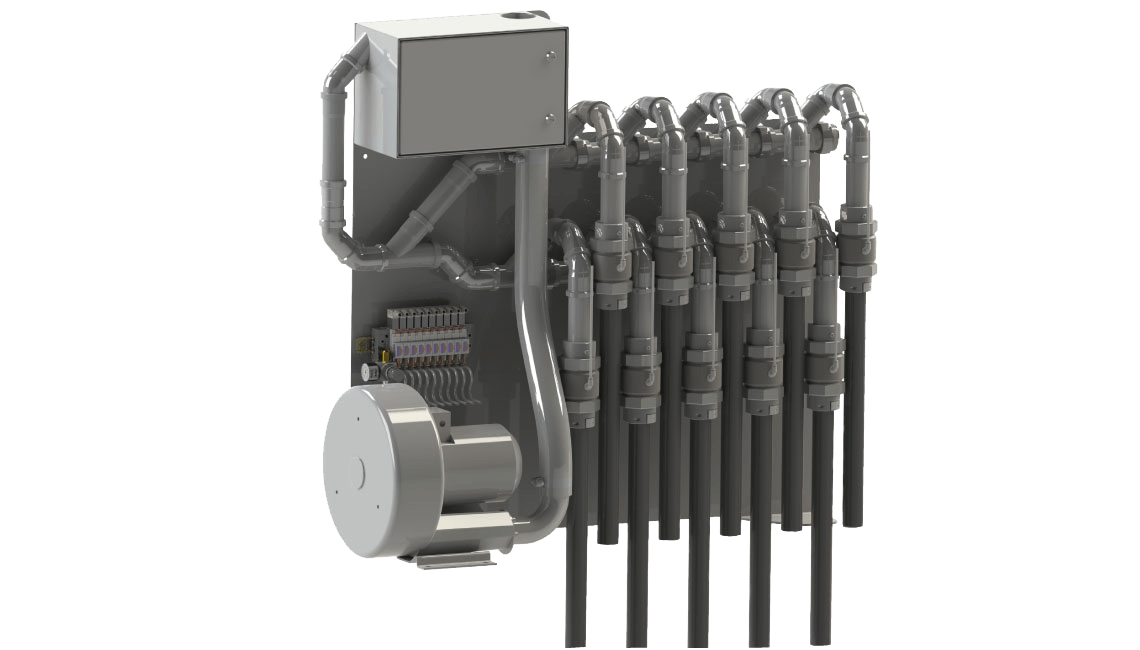 ---
Manufacturer's website : Christ-Wash-System
Product website : Christ-Wash-System-ECO