Spacer 25/2
Spacer and Double Spacer 25/2 are double stackers that require a pit . This means that cars parked on the bottom platform can be removed without disturbing the cars parked on the upper platform.
---
Description:
THE SPACER 25/2
The double stackers Spacer and Double Spacer 25/2 are known for their outstanding robustness and each platform can accommodate cars up to 2,5 tons each.
---
Double parking

The double parking stacker Spacer 25/2 is equipped with a torsion bar, which is located in the frame of the first platform. This function will stabilize the weight on the platform when the car is in parked mode which ever way round the car is pointing with the weight of the engine.
---

---
The torsion bar

is equipped with four pinion gears (two at each end) that have very specific functions.
The pinion outer will slide the bar on the rack, while the inside pinion is part of the locking mechanism for safety purposes as standard.
A steel safety gear, electrically interlocked, rests on the internal toothed pinion, so that in the event of sudden release of the button or movement, the platform will lock safely mechanically.

---
All wiring

for the machine are protected by a PVC catenary which protects from possible crushing electric cables during the movement of the machine, ensuring a degree of overall safety and safeguard for the electrical system.

---
All wiring

for the electric motor, hydraulic pump, oil tank and hand pump(standard) are already installed on the machine.
This application means it is not necessary for a motor room,with a considerable saving of space and
additional motor room costs.
Furthermore, it facilitates, in a very practical way, quick access for repairs and maintenance to the platform.

---
The spacer 25/2 platform

was designed to be highly ergonomic for easy access by any user (designed for the disabled).
The staves that constitute the product, are all galvanized and formed in such a way that their joint do not allow the drip below of substances that might soil or damage whatever is at the lower leve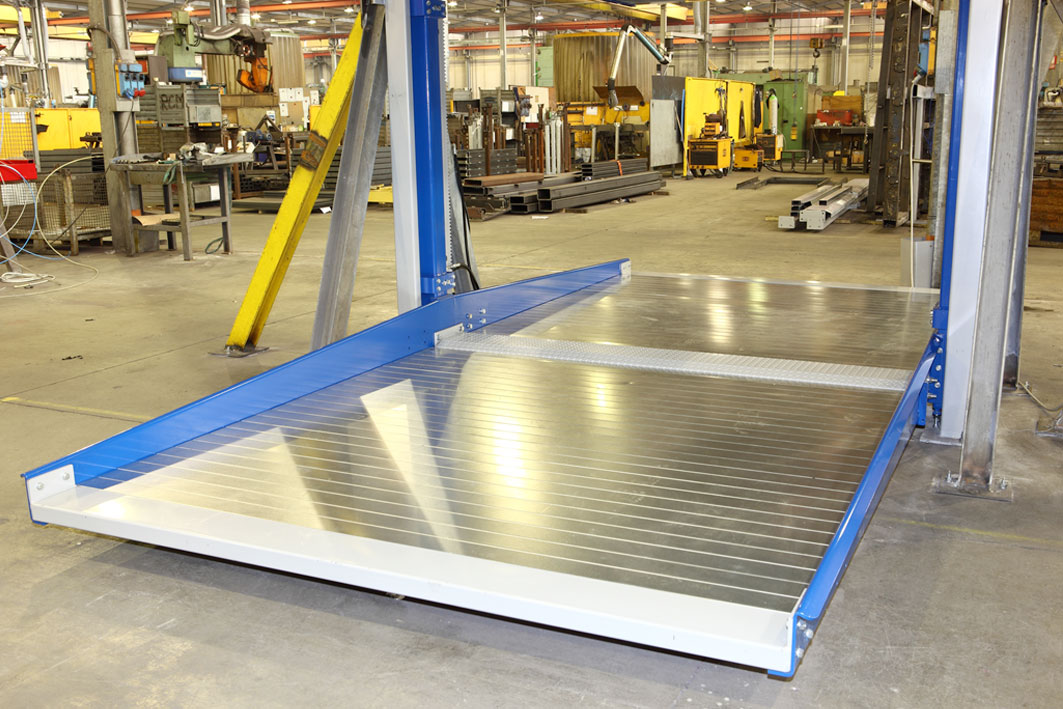 ---

---
Manufacturer's website : Omerpark
Product website : Omerpark-Spacer-25-2
---