INNOVA 500 2-Gas analyser 
---
One of the most advanced emission analysers with bright LED displays. Specially equipped with an extra filter unit for two stroke engines.
Standard features
-Large LED displays
– Robust front keys
– Quick and easy Operations
– Simple 'step by step' test routine
– Built-in thermal dot printer
-RPM and oil temperature measurement
– OIML class 0 accuracy for CO and HC
– CE approved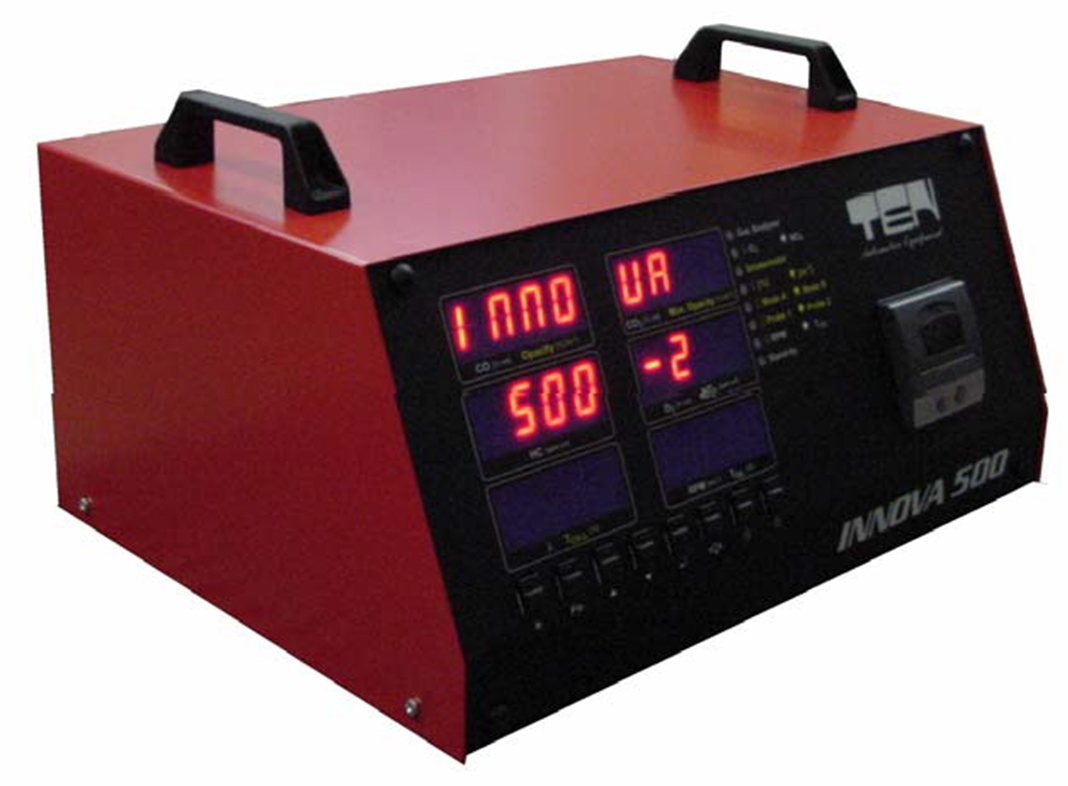 ---
The INNOVA 500 2-Gas is a "State of the Art" exhaust emission CO/HC analyser incorporating the latest microcontroller technology and is designed to meet the highest standards and demands for tomorrow. The fully digital infrared NDIR gas bench technology provides rapid analysis of a vehicles or motorbikes performance with pinpoint precision of the exhaust measurement. Together with the bright LED displays, the built-in thermal dot printer, the INNOVA 500 2-Gas is the most user friendly analyser for mandatory vehicle emission testing of today.
The INNOVA 500 is equipped , as standard, with test features such as a RPM and an oiltemperature sensor, for a complete comprehensive diagnosis of emissions. Test results can easily be analysed. The bright displays of the multigas analyser makes it simple to operate.
---
TECHNOLOGY WITH THE FUTURE IN MIND
CO and HC accuracy according to the OIML R99 Class 0 specifications, the INNOVA 500 is recommended by several manufacturers. From conventional vehicles to the most advanced technology vehicles and motorbikes, the INNOVA 500 embraces the leading edge in technology for now and in the future.
he INNOVA 500 2-Gas is standard equipped with to hand grips for mobile usage. Instead of separate filter units, the INNOVA has fully integrated filter units and a double autodrain system. This feature makes the INNOVA suitable for measuring all type of vehicles, including those with two stroke engines.
The INNOVA 500 2-Gas has standard three serial ports. Transfer of measuring data and protocol information are available on demand. The INNOVA has a full metal PE shielded chassis for a maximum protection. Inside, the INNOVA incorporates a HORIBA sensor.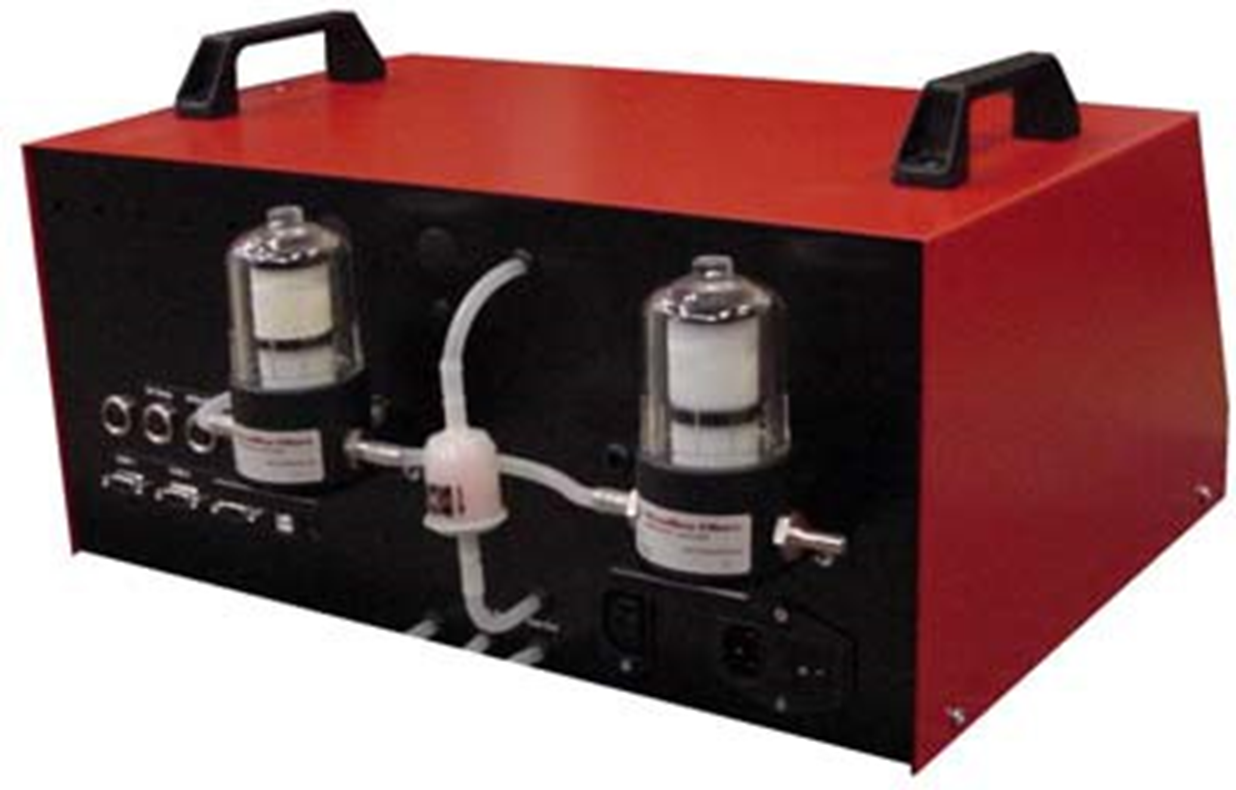 ---
KEY OPTIONS:
RPM Adaptors:
TDC, Optical, Oil pressure and car battery sensing systems.
 Nox  kit:
Electro-chemical NOx sensor for NOx measurement
DC  converter:
12 Vdc 350/600 Watt voltage converter. For mobile usage of the INNOVA in combination with a vehicle battery
---
Spécifications :
•Puissance absorbée : 100 à 250 Volt ac
•Fréquence : 50 Hz
•Puissance maximale : 60 W
•Afficheurs : Affichages LED Imprimante : Point thermique intégré
•RPM : 100 – 7500 1/min
•Température de l'huile : 0-150 ºC
•CO : 0-10 vol. %
•HC : 0-10.000 vol. ppm
•NOx (option) : 0-5.000 vol. %
•Poids : ca. 11,5 kg
---
Manufacturer's website : Ten-Automotive
Product website : Ten-Automotive-Innova-500/2