Gys – Mobile Spot Lift with one post
GYS Spot Lift
Operating with compressed air, this easy-to-use, hydro-pneumatic lifting device can be used to raise the lower parts of a vehicle. It makes the work of bodyworkers comfortable.
Prevents back and knee pain due to repeated uncomfortable positions, thus preventing long-term illness.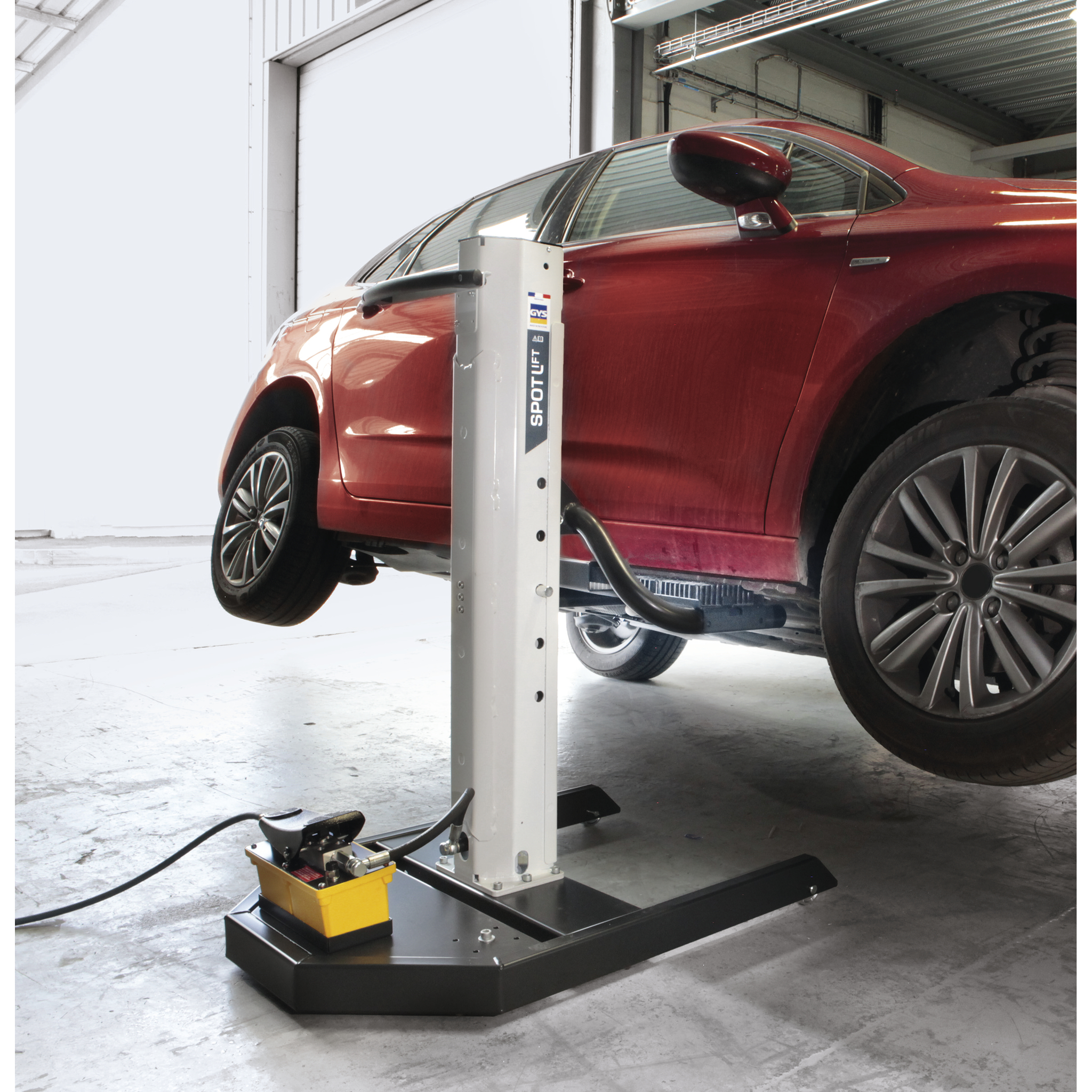 ---
Characteristics :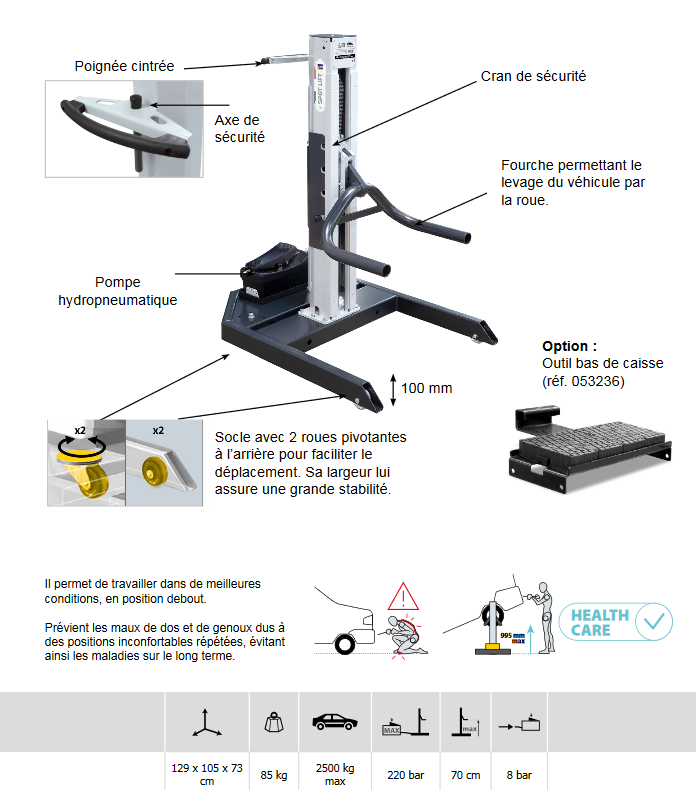 ---
Technical data
-Hydropneumatic lifting tool, ideal for working on vehicles at man height.
– Lifts the wheel of a vehicle up to 2.5 tons.
– Lifting height in working position at 99.5 cm.
– Hydraulic pump of 220 bars.
– Equipped with a safety catch and high stability.
Weight: 85kg.
---
---
Manufacturer's website : Gys
Product PDF : Gys-Spot-Lift