Semi-Automatic swing-arm tyre changer for rims up to 22".
Strong and reliable
User-friendliness, reliability and high performance are the characteristics that make the A2002 ideal for users who need a versatile tool at an extremely competitive price. Operation is semiautomatic with swinging arm and 22" turntable, and the machine is ideal for mounting and demounting car, van and motorcycle wheels. Available with traditional inflation or T.I. bead insertion and inflation system.
---
TOOL POSITIONING
A threaded handwheel allows horizontal positioning of the tool. By working on wheels of the same dimensions, the initial setting is maintained. The simple actuation of a lever causes the tool to rise in relation to the rim and the shaft to lock vertically.
---
The self-centering
is able to block both from the outside and from the inside, without damaging the latest generation of aluminium rims thanks to the special plastic protections fitted as standard. The high-powered bead breaker is operated by a double-acting cylinder (ø 186 mm.) with deep-drawn stainless steel body. The bead breaker blade and the side buffer are equipped with plastic protections to protect the aluminium rims. All the cast aluminium pedals are sturdy and very practical, with an adhesive tape that indicates each function.
---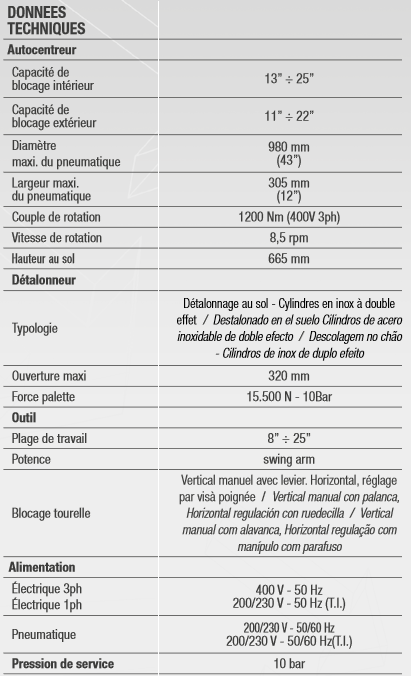 ---
Manufacturer's website : Corghi
Product website : Corghi – A2002
Product PDF : Corghi – A2002