Air conditioning service unit for R1234yf, 13 kg
Fully automatic service unit for R1234yf A/C systems with integrated charging amount database, practical display, heated charging cylinder, printer, patented oil and UV-dye charging system and more. Convenient software update via USB port.
---
Optional gas analyzer
Meets SAE standard, with robust metal housing and gas probe on low pressure side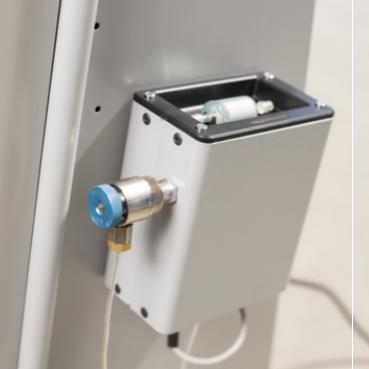 ---
Integrated printer
For documentation of important service data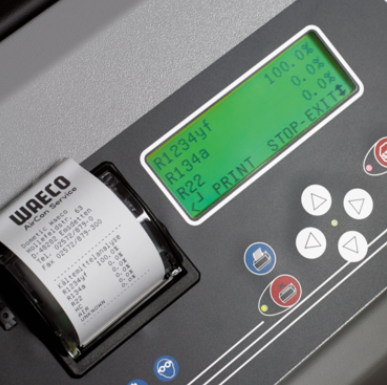 ---
High-performance fan
Special electronics guarantee controlled air flow for adequate ventilation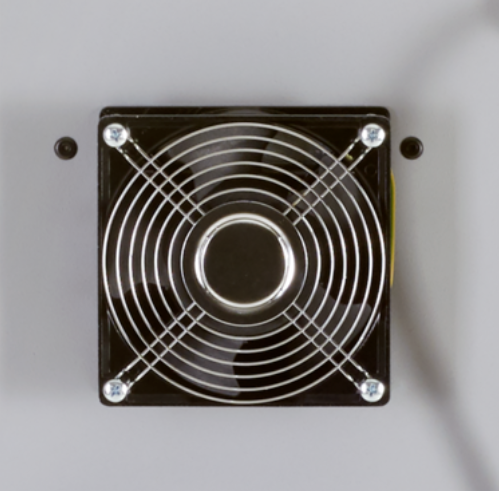 ---
…And more
Fully automatic A/C service – saves time and effort in the workshop
Humidity-free storage and feeding system for fresh oil and UV additive
Optional external gas analyzer prevents dangerous refrigerant mixtures
Integrated refrigerant charging and recovery amount management
USB interface for convenient software update or export of service data
Database with personalized charging amount for 100 different vehicles
Complies with SAE J 2099, 2788 and 2843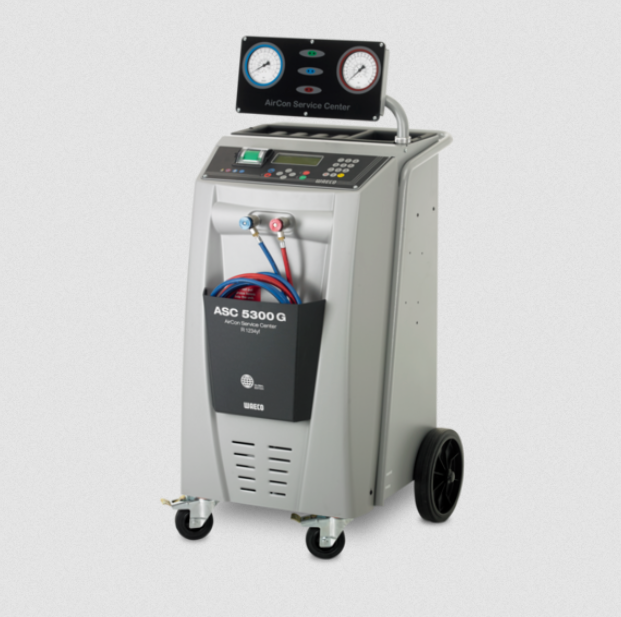 ---
Fully automatic A/C service
Are you in the market for an A/C service unit for the new R 1234yf refrigerant? This basic version of the ASC 5300 G combines value for money with the reliable quality of a renowned manufacturer. The unit integrates a wealth of WAECO know-how and experience. Professional A/C service work is performed fully automatically, with little operator effort. All standard ASC-series features are provided, including refrigerant charging and recovery management, personalized charging amount database and automatic vacuum check. The ASC 5300 G can be added with an external refrigerant analysis tool.
---
Specifications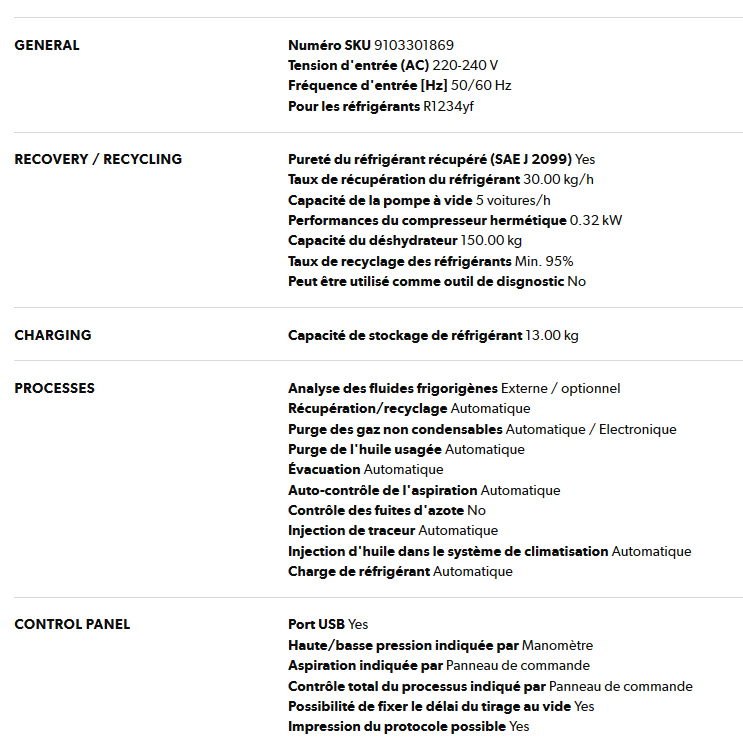 ---
---
Product PDF  : WAECO – ASC 5300 G