MAKE THE BEST OF YOUR SCANS
The cloud-based platform, TREADMANAGERTM, offers not only data storage, but a tyre management solution through the detailed scan information.
TREADMANAGER is a smart solution suitable for all workshops, displaying all scan data in a simple and organized way. Go beyond the 3D colour-coded tread readings, improve your productivity by getting detailed information about potential inflation or wheel alignment issues.
Designed to enhance your profitability, the TREADMANAGER platform also allows the service managers to visualise data on the number of vehicles scanned, technician activity as well as sales opportunities for tyres and services.
---
PLATFORM OVERVIEW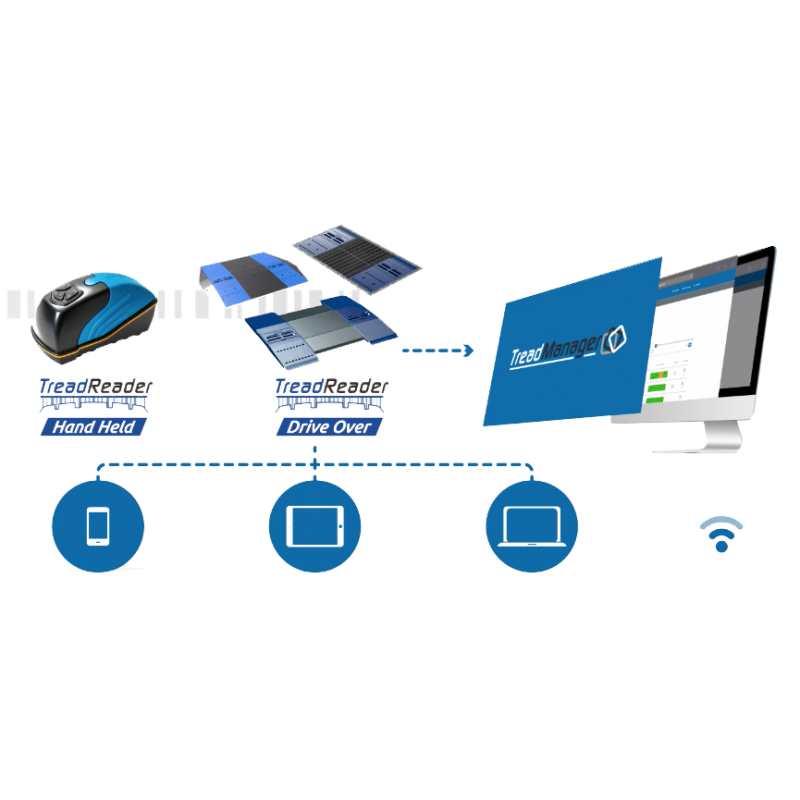 The captured tyre measurements sync wirelessly to the TREADMANAGER cloud-based platform, allowing you to easily analyse the tread depth results.
The platform can be integrated with an external server, assisting the data management though your own workshop system. Access the data of multiple workshops in different locations and organize your staff between workshop admins and service technicians.
The generated report is a great tool to offer your customers, tyre and service recommendations based on the scan remarks. The report can be customized with your workshop logo and information and can be printed or shared as a PDF document.
Manufacturer's website: Treadmanager
Product website : Treadmanager