Teseo Air – Modular Air Trolley
Modular Air Trolley
(MAT) Modular Air Trolley – the trolley, on hollow bar is equipped with 6 ball bearing wheels running on HBS 50mm profile and uses ½" hose.
The hollow bar has a double function: track for the trolley and conduit for compressed air.
The Trolley is recommended for high flow and heavy loads (max 40Kg). The system is ideal for moving alongside production lines.
All Teseo products come with a 20 year warranty – the longest in its sector.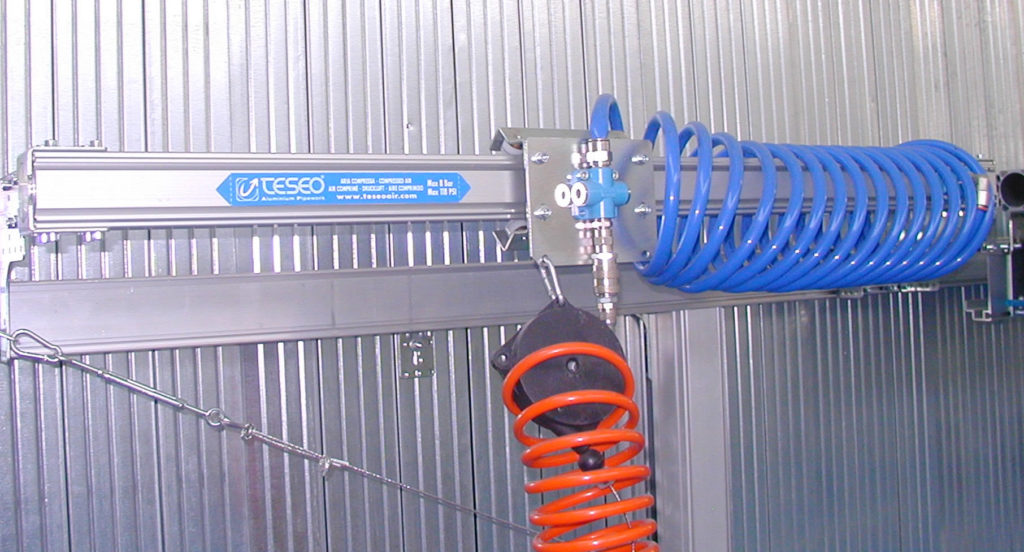 ---
Manufacturer's website : Teseo
Product website : Teseo-Modular-Air-Trolley