Nederman – Welding and thermal Cutting
Welding and Thermal Cutting Fume Extraction
Welding fume extraction for sound, safe and efficient metal fabrication and cutting processes
---
Welders face a series of risks from dangerous substances that could mean they face time off work for illness or even early retirement. Different welding methods give rise to different amounts of fumes containing various concentrations of hazardous substances. The smaller the particles, the more dangerous they become because they are easier to breathe in deeply in the lungs. The amount of welding fumes that are formed depend upon the type of welding and materials used.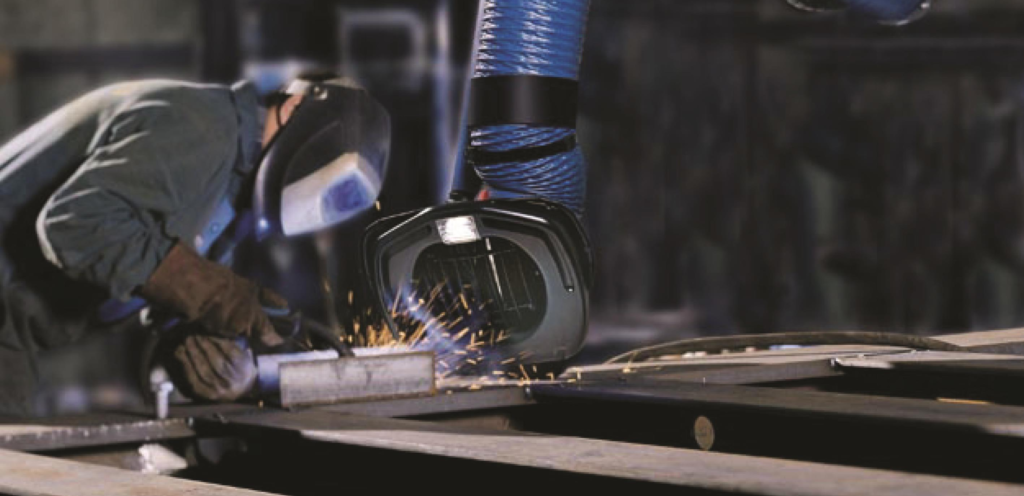 Nederman offers a full portfolio of portable, stationary, central and custom engineered solutions to control and mitigate welding fume and cutting smoke within the production environment from common welding processes, including MIG, TIG, GMAW, FCAW or SMAW. With over 70 years of industry experience, we can provide application review, solution recommendation and implementation, system design, engineering and installation, product and system support, commissioning, diagnostic and service maintenance programs, upgrading older systems, assistance with meeting clean air regulations and standards, and energy efficient solutions.
---
Automated and robotic welding
Semi-automated and robotic welding applications utilize precise machinery and electronic controls to perform welding and cutting operations that used to be routinely performed by a welder. Since the mechanical device or robotic arm is performing the welding process, fume arms are difficult as they need to be moved near the weld point to efficiently capture the fume. Nederman solutions for semi-auto and automatic welding processes include both on-torch and canopy hoods for welding fume extraction.
As an alternative to the hood and arm fume extractor, on-torch or integrated welding fume MIG gun extraction can be used. The on-torch extraction systems extract the fumes directly from the welding torch without interfering with shielding gas. The extraction systems are available as both mobile single user extraction units and central extraction systems serving several extraction points.
---
Thermal cutting
Some thermal cutting processes include oxy-fuel, air carbon arc gouging, plasma arc cutting and laser cutting. These processes can vary from a small to large applications. High heat, molten metal and fume particulate are some of the by-products of these processes. Solutions vary from one application to another, however in many cases, the fumes generated from the cutting process are extracted through grates on an elevated table. Other solutions proven effective include close source capture, overhead hood systems, and in a some cases ambient filtration.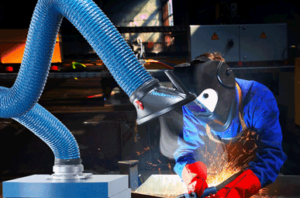 ---
Extraction at source
Extraction at source is the most effective way to collect and remove fumes. Choose the most effective solution for your workplace! Nederman has different solutions for getting rid of fumes and particles. Your choice depends on what you are going to use extraction for and how often you will use it.
---
Capture at source solutions
Fume Extraction directly at welding torch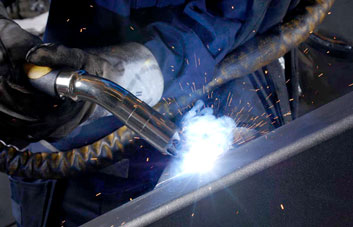 Solution :
The welding torch is easily connected to the right extraction unit for capturing most of the hazardous welding fumes.
Advantages :
Having the extractor directly on the welding torch ensures that the extraction is always accessible and correctly positioned. Work becomes flexible and the capture rate is excellent.
---
Fume extraction with extractor arms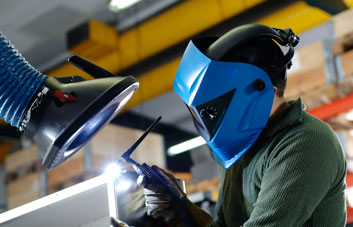 Solution :
The arms are connected to a vacuum filter system that removes contaminants from the extracted air.
Advantages :
The extraction arms are flexible, easy to position and are not in the way during work. There is no impact on the welding process. Capture rate is excellent.
---
Portable fume extractors / filter units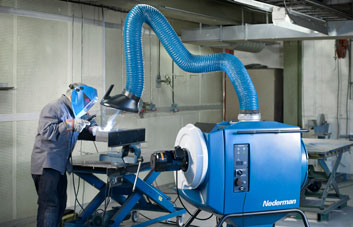 Solution :
Portable fume extractors collect welding fumes are easy to move around your workshop to wherever the extraction is needed.
Advantages :
If welding work takes place at different locations, a portable solution is the best choice. As with fixed our fixed extraction arms, the portable arms are flexible, easy to position and not in the way during work. There is no impact on the welding process.
---
Industrial welding and grinding table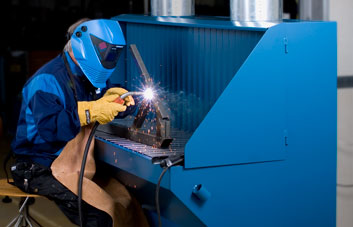 Solution :
The tables have integrated extraction of fumes, dust and other particles generated during welding, grinding, polishing, and similar applications.
Advantages :
This solution is suitable for fixed workplaces. The extraction takes place over the surface area of the table meaning you don't need to adjust the extraction point. Great capture rate.
---
Fume extraction for welding robots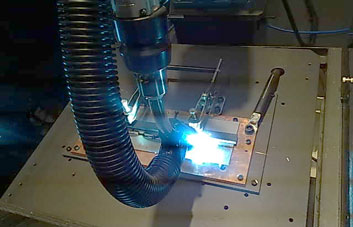 Solution :
Extraction nozzles can be mounted directly on the welding machine which protects sensitive electronics and operators who oversee the facility.
Advantages :
This solution is available in two variants: Extractor mounted on the welding nozzle or a hood that is mounted above the robot. Both solutions provide great capture rates.
---
Manufacturer's website : Nederman
Product website : Nederman-Welding-and-Cutting