Nederman – Extraction Arm NEX HD
Ideal fume and dust extractor for heavy duty welding and where high airflows are demanded
---
NEX HD welding fume and dust extraction arms are the top of the range arms when it comes to high airflows and extraction of fume and dust with higher temperatures than normal. The extraction arms are specially designed for working environments with very heavy smoke, vapours and non explosive dust.
Typical workplaces are the metal fabrication industry or other type of industries where the need for extraction with large airflows is needed. The applications can be welding, laser or hand plasma cutting, metal spraying, grinding where lots of spatter is generated, or other industrial processes where a perfect balanced and easily positioned arm is required.
The NEX HD welding fume and dust extraction arm is also available with a patented hood design. The hood, made of aluminium, is resistant to high temperatures of extracted air (+120°C) and has a very high capturing capacity. The NEX HD model is ideal for heavy duty welding and where high airflows are demanded. The arm is available in four lengths; 2-5 m (6.6-16 ft).
Arm is suspended by a robust swivel, which allows the product to rotate 360 degrees
Flexible in all directions, perfectly balanced and very simple to position
Support mechanism of the arms are encapsulated which protects against dirt
Can be mounted in combination with different brackets, extension arms or on exhaust rails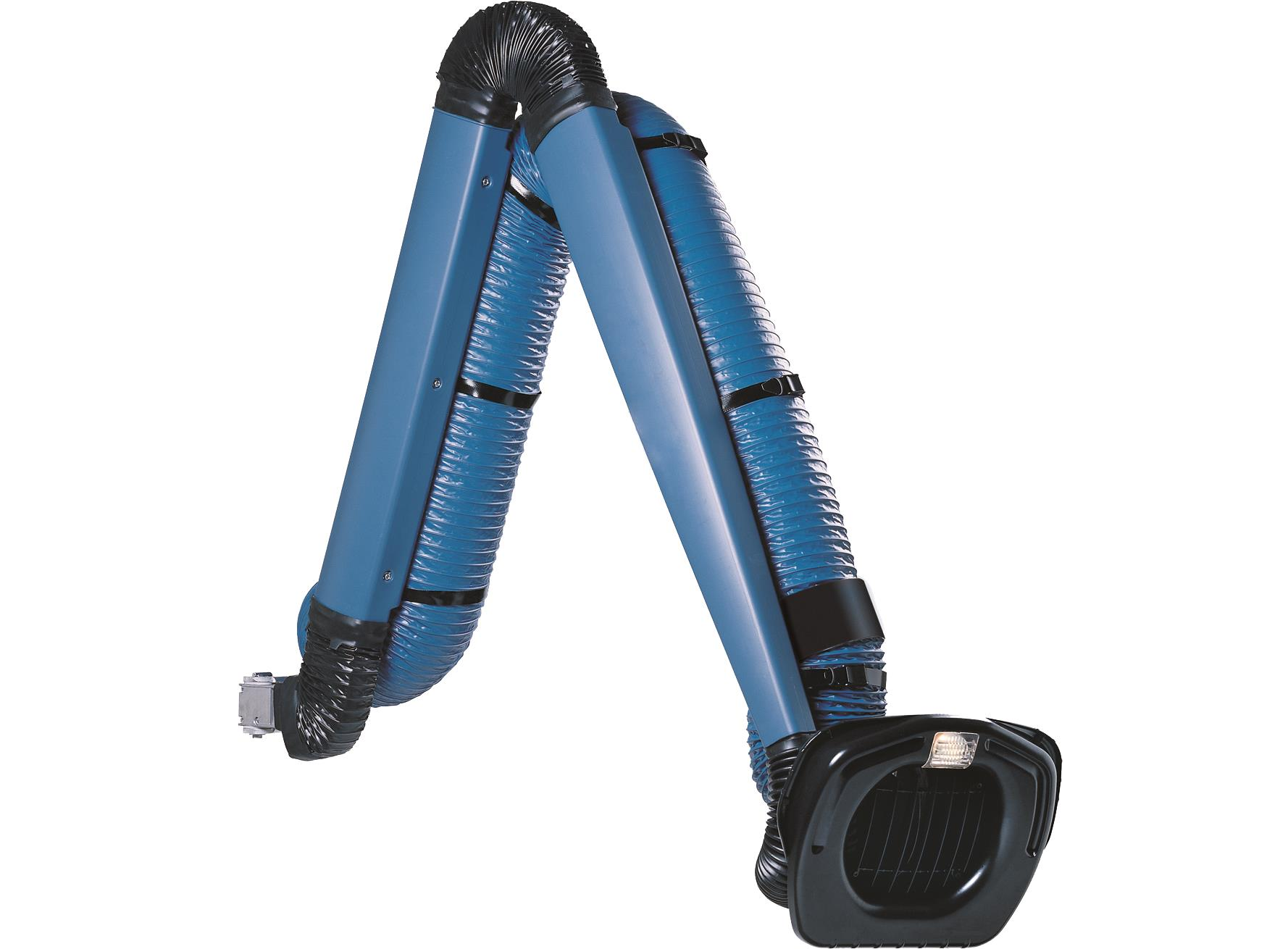 ---
Caractéristiques techniques :
Débit (m3/h) : 1900
Certifications : CE
Diamètre du bras d'extraction : 200 mm
Température de la fumée : Max. 120 C
Installation : Intérieur
Niveau sonore : 66 db
Couleur : Bleu
---
Manufacturer's website : Nederman
Product website : Nederman-Extraction-Arm-NEX-HD