NeutraSpin – the separator for difficult operating conditions
Benefits :
Maintenance-free self-cleaning coalescence device
Free ball passage (at least 150 mm) with wear-free hydrodynamic coalescing device at the inlet
Automatic closure at the drain
Large oil storage volume
Optimal separation of sedimentary materials
Sludge trap standard size according to EN 858
Articulated hose couplings, suitable for plastic hoses
Suitable for biodiesel
Leak test possible without disassembling the integrated parts
Highest operational safety
---
Efficient and robust – NeutraSpin sets new standards:
NeutraSpin is a class I separator and sludge trap according to EN 858 and DIN 1999-100 / -101. The separator is a consistent further development of the existing Mall product range in the area of the separator. Thanks to its robust drain construction, it combines the most modern coalescence technology with a filter-free inlet.

Intelligent inlets and outlets ensure that the system operates without moving parts in the separator. The flow-optimised inlet construction promotes sedimentation, while the floating basket protects the automatic shut-off from mechanical influences and coarse dirt at the outlet.
---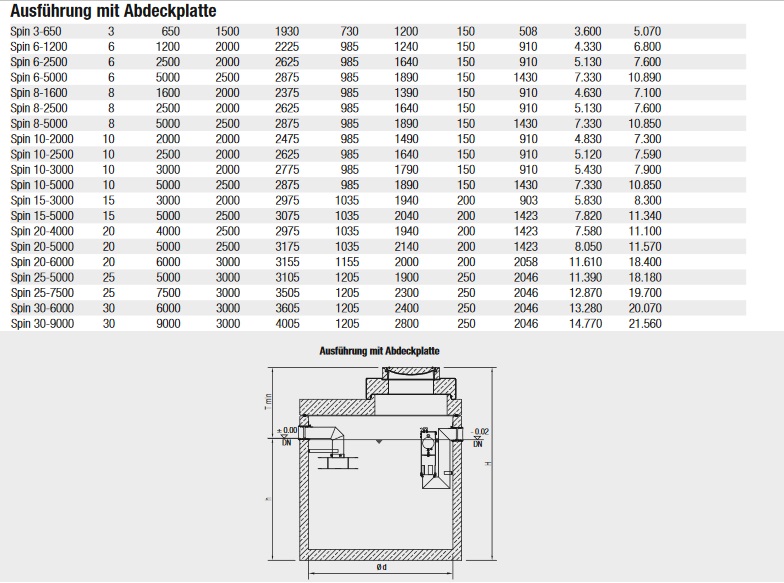 ---
---
---
Manufacturer's website : Mall
Product PDF : Mall-NeutraSpin I