Kaeser – Industrial quality dry-running reciprocating compressors: KCTD and KCT series
High-quality compressed air for industrial applications
The dry-running reciprocating compressors of the KCTD and KCT series are designed and constructed for demanding industrial applications. Kaeser offers a broad spectrum of products to companies with high compressed air quality standards; we draw on this extensive range to create customised compressed air stations to meet our customers' individual requirements.
We offer three design versions:
Compact individual units consisting of a compressor and an air receiver (horizontal or vertical orientation)
For fail-safe reliability: Dual units comprising two compressors and an air receiver
For integration into individual or existing systems: Integrated base-mounted units
All versions are equipped with energy-efficient direct drive and cover the following performance spectrum:
Pressure: 7/10 bar
Flow rate: 59 – 920 l/min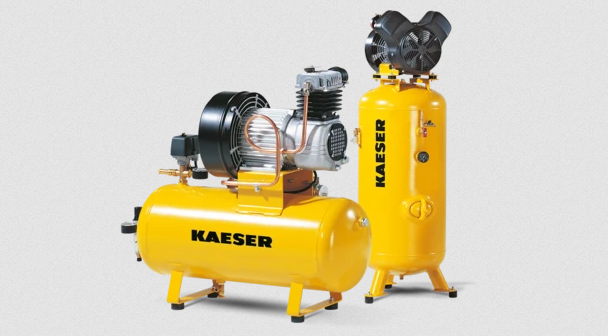 ---
Your advantages
Maintenance becomes an afterthought
Our dry-running compressors have low maintenance requirements. No oil changes are needed and the direct drive itself is completely maintenance-free.
Long service life thanks to low speed:
Thanks to operation at just 1500 strokes per minute our compressors ensure low energy consumption and exceptional durability.
Our machines are capable of full performance immediately
and do not require a running-in period. They also feature high-quality cylinders with uniform surface characteristics, so you are able to begin work immediately.
---
Manufacturer's website : Kaeser
Product PDF  : Kaeser – Dry-running