High Performance Super-automatic tilt back tyre changer with combined two assist arms
High performance super-automatic Tyre changer, specially designed for low profiled and UHP tyres, ideal for high volume tyre shop, tyre specialists; suitable for car wheels with rim from 10″ to 28″ (max. wheel diameter 1120 mm./44″, max. wheel width 406mm./16″). Turntable with double-cylinder, adjustable clamps positioning and pedal operated two speed bidirectional rotation system. Equipped with combined two assist arms for easy mounting/demounting tyres.
---
Functions
Tilting tower, sliding horizontal arm with ø 41 mm operating arm;
Bead breaker double effect Cylinder ø 200 mm;
Reinforced Chassy and tower;
Tabletop thickness 14 mm w/adjust. jaws;
Fitting head designed for both standard and low profiled tyre applications;
Double rotation speed by pedal;
Tyre inflation by pedal (standard);
Patented SBS System for bead breaker shovel travel memory;
Equipped with Help and Press Arm (standard)
Suitable for Tubeless tyre bead seating system (optional);
"Easy Access" extractable pedal box for quick service;
Adjustable bead breaker shovel angle;
QuadraLock system for total stiff locking of horizontal and operating arm;
PO System, Giuliano patent, for granting no BB shovel stuck into the rim;
Robotic pipe for operating arm positioning/lock;
Suitable for Wheel Lifter (optional).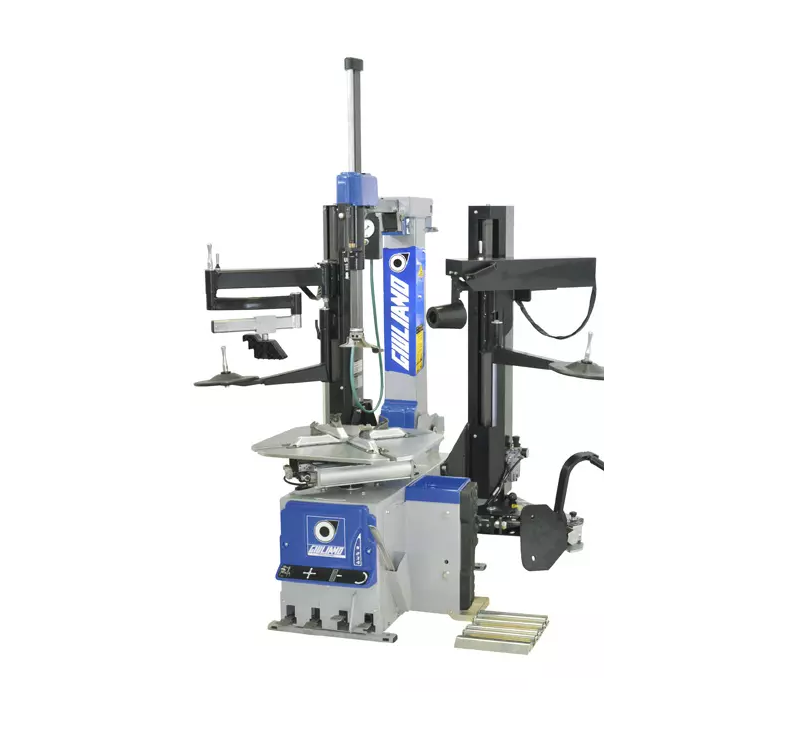 ---












---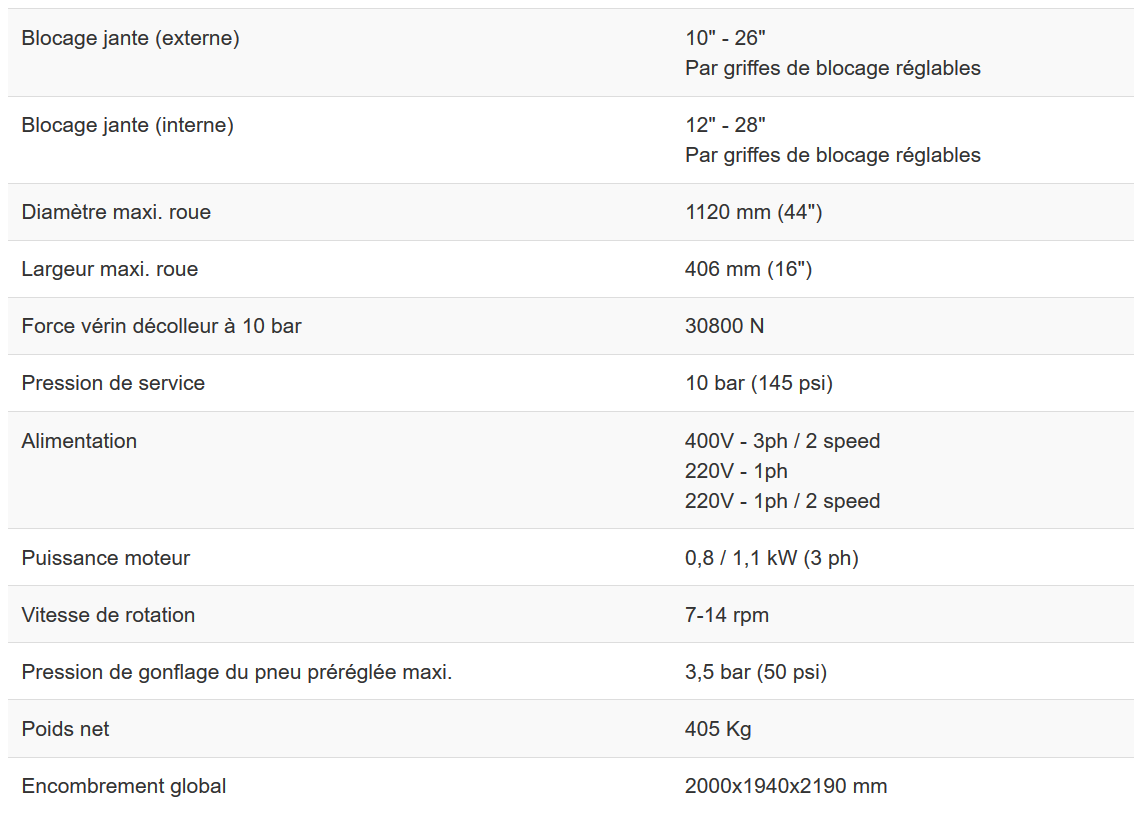 ---
---
Manufacturer's website : Giuliano
Product website : Giuliano – S234
Product PDF : GIULIANO-S234