---
CHARACTERISTICS
-The unique tilting column
-The electromechanical mounting plate
-The profiled tools
-The RF arm
-The Trident
-The linear bead-breaker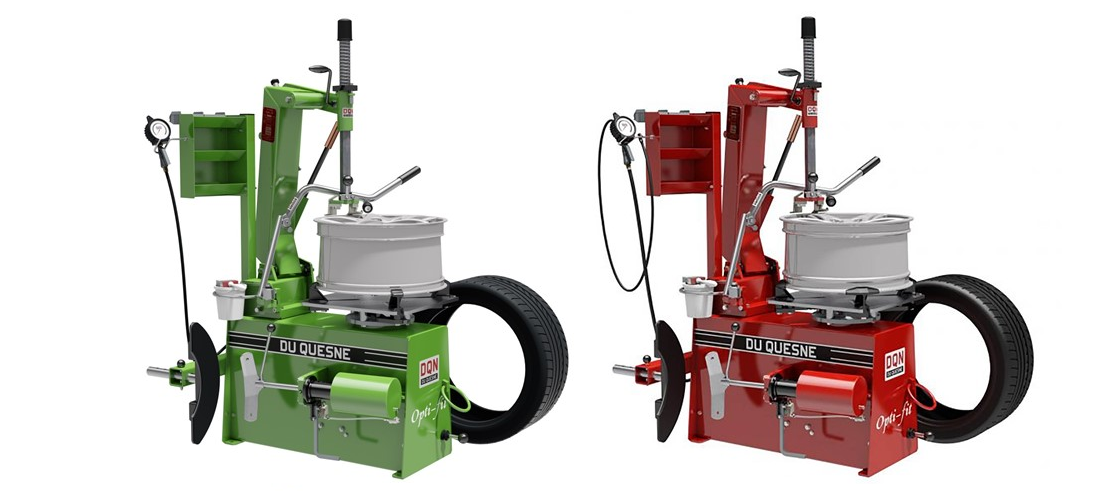 ---
A SAFE AND POWERFUL DETALEUR
A powerful linear detaler (DQN feature): With its new telescopic pre-positioning plunger designed to keep its position on the tire. Its linear movement allows a better visualization of the trajectory and avoids any contact with the rim.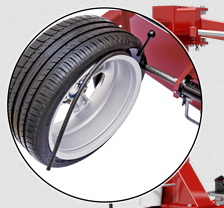 ---
AN UNPARALLELED FIXATION
The electromechanical rack and pinion mounting plate (DQN patent) equipped with the "Smooth Grip" clamps ensures an incomparable external clamping quality, automatic centering and perfect horizontal positioning.
---
HIS PROFILED MOUNTING HEAD
The positioning of the mounting head and the automatic distance from the tool to the rim is done in a single movement. Moreover, the adjustment is maintained from one wheel to the other. The shape of the mounting head tools limits the tension in the tire to a minimum and allows the tires to be mounted on rims with protruding veils.

---
IDEAL FOR LOW PROFILE AND RUN FLAT TYRES
Run Flat Arm (DQN patent): Is a multifunction arm that presses the bead into the rim groove and allows the removal spacer to be placed. It helps you to lift the tire to get the second bead during disassembly. Combined with the trident, it is extremely efficient for mounting all low profile and run flat tyres. Trident (DQN Patent): In combination with the RF arm, this mounting accessory can be fitted in a second and allows the mounting of the most difficult tyres with your hands in your pockets.
---
HIS INTELLIGENT COLUMN
The Opti-fit's unique tilting column design uses the forces present to move the mounting head away from the rim. Since no contact is possible, it gives you the assurance of a job well done.
---
---
---
Manufacturer's website: Du Quesne
Product website : Du Quesne – Opti-Fit
Product PDF : Du Quesne – Opti-Fit