TEN – Innova 2800 Black Box
TEN INNOVA 2800 Black Box
---
Standard Features:
Gas analyser black box
Powerful PC software package
Quick and easy operation
Runs on windows XP and Vista®
Lambda sensor test
Volmeter
RPM and Oil temperature measurement
OIML Class 0 approval
CE approved
---
The TEN INNOVA 2800 Black Box
is a "state of the art" exhaust emissions analyser incorporating the latest in computer technology and designed to meet the highest technical demands of tomorrow.
The PC system or laptop combined with "fully digital" infra red gas measuring technology provides rapid analysis of a vehicle performance with pinpoint precision of exhaust measurement.
The INNOVA 2800 Black Box is the Most user friendliest analyser for mandatory vehicle emissions testing and fault diagnosis of today.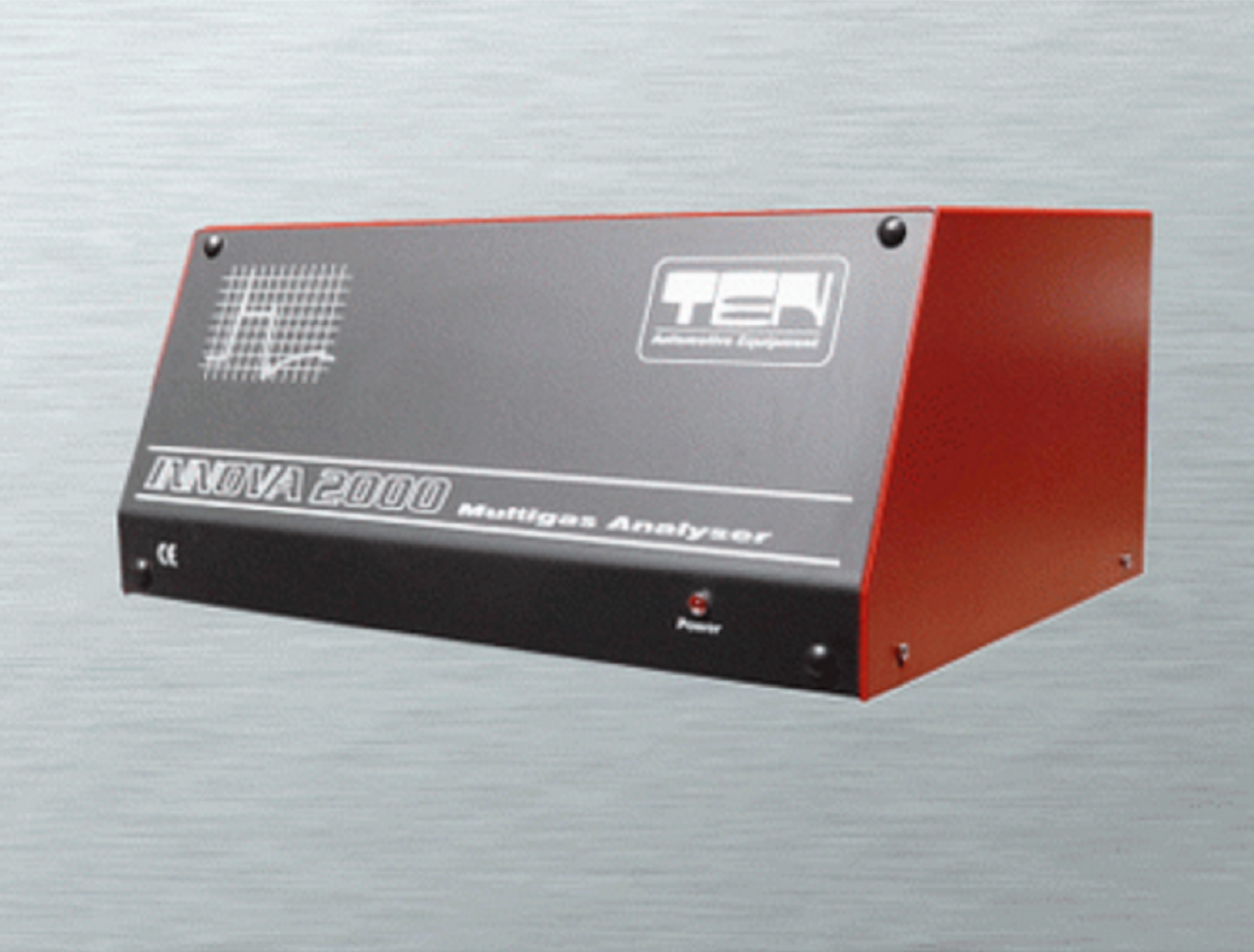 The INNOVA 28000 Black Box is equipped, as standard, with test features such as an RPM and Oil-temperature sensor, Voltmeter and a Lambda-sensor test for a complete comprehensive diagnosis of petrol, LPG and CNG vehicle emissions.
The simple menu structured software and "smart" graphics presentation are among many features unique to this "multi-gas" exhaust emissions analyser, which makes it so simple to operate, taking just a few minutes of the vehicle technicians time to complete a full emissions test.
Diesel measurement is also available as a key option.
Fully approved to internationally recognized OIML R99 Class 0 specifications the INNOVA 2800 Black Box boasts several vehicle manufactures recommendations. From conventional vehicles to the most advanced technology which may not yet be on the market the INNOVA 2800 Black Box embraces the leading edge in technology for now and for the future.
---
Spécifications :
•Alimentation électrique : 230 Volt AC
•Fréquence :50 Hz
•Puissance maximale :200 W
•Afficher: Moniteur couleur pour PC
•Ordinateur: Pentium PC
•Imprimeur: A4 couleur
•Poids: 50 kg
•CO: 0-10 % vol.
•CO2: 0-20 % vol.
•HC: 0-10.000 vol. ppm
•O2: 0-25 % vol.
•Lambda: 0.5-9.99
•NOx (facultatif): 0-5.000 % vol.
•Température de l'huile: 0-150 ºC
•RPM: 300 – 10000 1/min
---
Manufacturer's website : Ten-Automotive
Product website : Ten-Automotive-Innova-2800-Black-Box