Staco – Balcony and partition fences type RO/ROM
Gratings type RO/ROM
These gratings type RO/ROM are sturdy grids of bearing bars and round crossbars whereby the round crossbars can be placed either on the top or in the middle. These RO/ROM gratings are mainly used for balcony and fences and are always made to exact design specifications. Creativity cannot be standardised. These gratings can be straight or curved, with varying options of the height of the bearing bars and the mesh pattern. With the choice of galvanised or powder-coated finish in any RAL colour, this is customisation at its finest.
Bearingbars
25 x 3 to 70 x 3 mm
Crossbars
round 5 mm
Border strip
5 mm flat steel / other options on request
Choice of the following materials
steel quality S235JR
stainless steel quality Aisi 304 (1.4301)
stainless steel quality Aisi 316l (1.4404)
Partitions type ROM
Specifications identical to type ro with the only difference that the type ROM crossbars are fitted in the middle.
---
Flat edge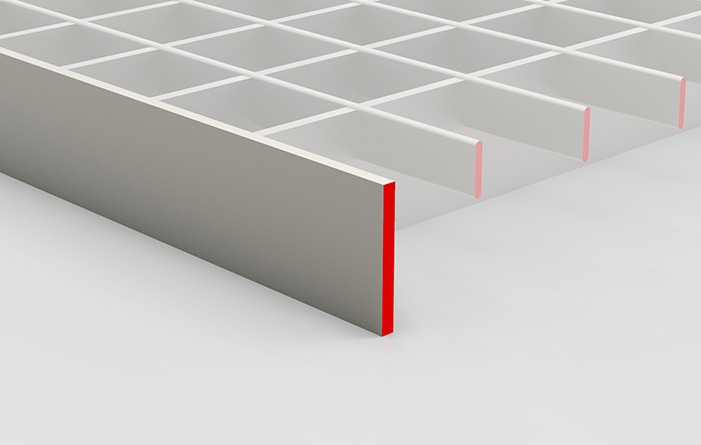 ---
Manufacturer's website : Staco
Product website : Staco-RO/ROM
PDF product : Staco-RO/ROM