Car Wheel Balancer with Monitor
PRODUCT DESCRIPTION
The wheel balancer for tyre shops, car dealerships and garages with medium tyre service volume: with the easyWeight pinpoint indicator light – an accurate, fast and easy solution to position adhesive weights on the wheel
---
Specifications
High-productivity wheel balancer
Monitor with graphical user interface SILVER – improved intuitiveness and ergonomics
easyWeight: Pinpoint laser light indicator to accurately and conveniently position adhesive weights on the wheel.
Semi-automatic input of offset and rim diameter via 2D SAPE and automatic rim width acquisition via Smart Sonar – fast and easy
Semi-automatic pre-selection of balancing mode via easyAlu
VPM measurement technique for uncompromised accuracy
QuickBal for reduced measurement time:
Short start-stop cycle time: 4.5 seconds (15″ rim)
New ergonomic weight tray
---
Oversize shaft

The 225 mm length allows the use of stud-hole flanges and other accessories for almost every type of rim.
easyWEIGHT™

Pinpoint laser identifies exact weight placement location for increased accuracy and efficiency.
easyALU™

Touch the rim with the gauge arm to enter the rim dimensions and automatically select the weight balancing mode.
QuickBAL™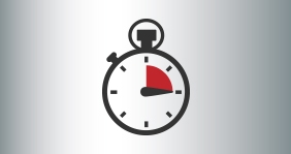 30% reduced cycle time, less than 4,5 seconds, maintaining the same high accuracy.
Smart Sonar™

Automatic, non-contact rim width acquisition delivers greater accuracy and ease of use for a 30% savings in complete process when compared to manual operation.
VPM technique

Measurement system for high precision and repeatability.
---

---
Manufacturer's website : JohnBean
Product website : JohnBean-400L
Product PDF : JohnBean-400L