Semi-automatic swing arm tyre changer for wheels with rim from 10" to 24" (max. wheel diameter 1100 mm./43", max. wheel width 330mm./13").
S116 tyre changer represents the Giuliano entry-level solution, suggested for low-mid volume shops, garages and repair shops. Simplicity is the strong point of this model, which combines solid and reliable design, Giuliano experience and classic well known operating mode.
---
Functions
Robust vertical tower, swinging horizontal arm with ø 41 mm operating arm;
Bead breaker double effect Cylinder ø 200 mm;
Reinforced Chassis;
Tabletop thickness 12 mm
Fitting head designed for both standard and low profiled tyre applications;
Tyre inflation by pedal (optional);
Suitable for Press Arm ECO (optional);
Suitable for Tubeless tyre bead seating system (optional);
"Easy Access" extractable pedal box for quick service.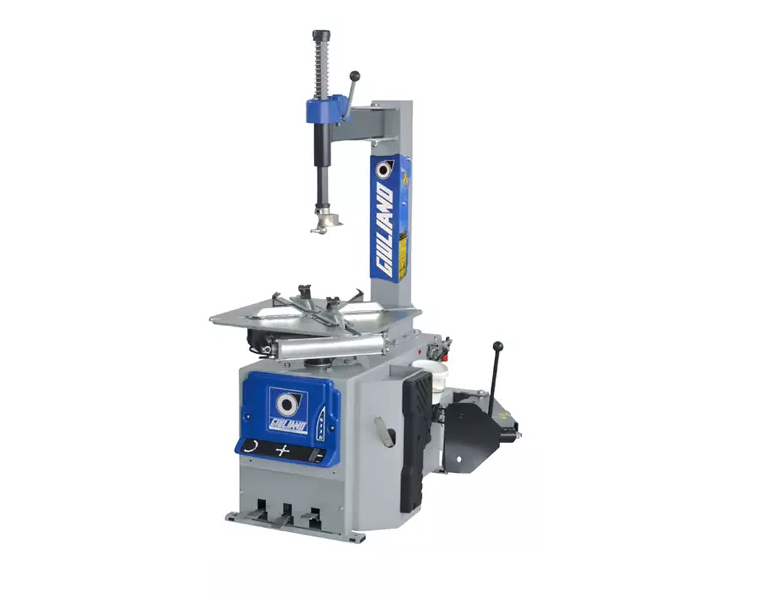 ---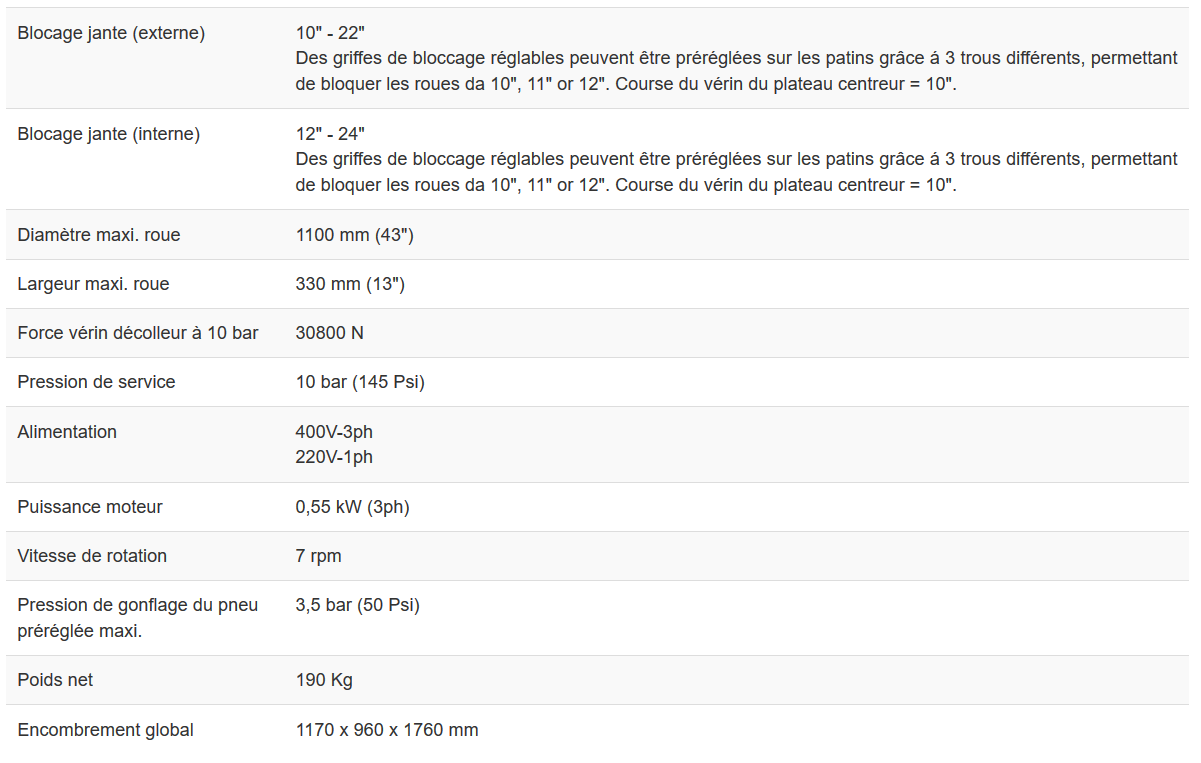 ---





---
Manufacturer's website : Giuliano
Product website : Giuliano - S116
Product PDF : Giuliano - S116