Christ – professional line
Professional line
Our range of professional chemicals is suitable for wash systems and self-service wash bays with a high quality claim. The proven formulas and high quality raw materials are tailored to their requirements and stand out due to sparing consumption together with top performance. The individual chemical products guarantee a positive customer response to the wash system, due to their appealing freshness and top washing and drying results.
---
SUPER FOAM
Professional active foam

This milky fine-pored foam also reliably softens stubborn dirt. The pleasant fruit fragrance creates a comforting atmosphere for the car wash customer, even in the lowest concentrations. Due to its sparing consumption, SUPER FOAM (P) significantly surpasses the performance of conventional products.

---
INTENSIVE WASH
Shampooing actif Professional
Shampooing pour brosses et textiles pour un nettoyage doux du véhicule. INTENSIVE WASH (P) produit un film lubrifiant fin entre le matériau de lavage et la surface du véhicule, disperse la saleté, empêche le retour de l'aspect grisâtre, aide à garder le matériau de lavage propre et prépare la cire de séchage.

---
ACTIVE DRY
Professional active shampoo

Brush and textile shampoo for gentle vehicle cleaning. INTENSIVE WASH (P) produces a fine sliding film between the washing material and vehicle surface, disperses the dirt, prevents grey discolouration, helps the washing material to stay clean and prepares for the drying agent.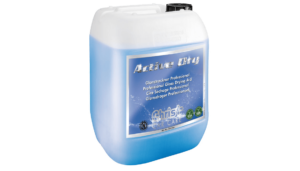 ---
PROTECT WAX
 Professional Gloss drying aid

This high quality, concentrated drying agent stands out due to its fast cover, high shine effect on the paint and effective drying results. Due to the high raw material con centration, consumption is sparing. ACTIVE DRY (P) can be used in all wash systems.

---
FOAM WAX
 Professional foam wax

PROTECT WAX (P) achieves rapid, comprehensive cover with high quality shine and protection characteristics. Through the use of care components, the paint is optimally prepared for subsequent drying, and enjoys long-lasting shine and protection.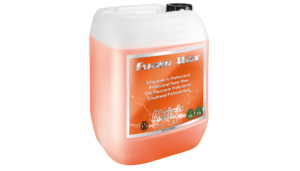 ---
CHASSIS WAX
Under chassis conservation

CHASSIS WAX is an underside protector that delivers reliable protection to the vehicle's underside against corrosive effects such as salt, grime and acidic water. The use of this high quality product is recommended in wash tunnels as a complement to wash programs, after the underside wash.lavage.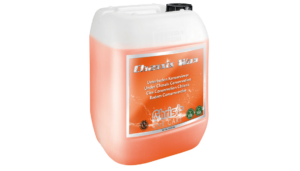 ---
Manufacturer's website : Christ
Product website : Christ-Professional-Line