KAESER – FILTER series, 35.4 – 336.3 m³/min
Reliable purity for high flow rates
KAESER FILTER products are the key components for supplying compressed air of all purity classes as per the ISO 8573-1 standard. The extremely low differential pressure is the result of efficient filter elements and filter housings with generous nominal widths. Both steel housing sides are coated and painted, providing a clean filtration environment and also ensuring a long filter housing service life.
Flow rate 35.4 to 336.3 m³/min
Max. working pressure 16 bar
Max. operating temperature 60 °C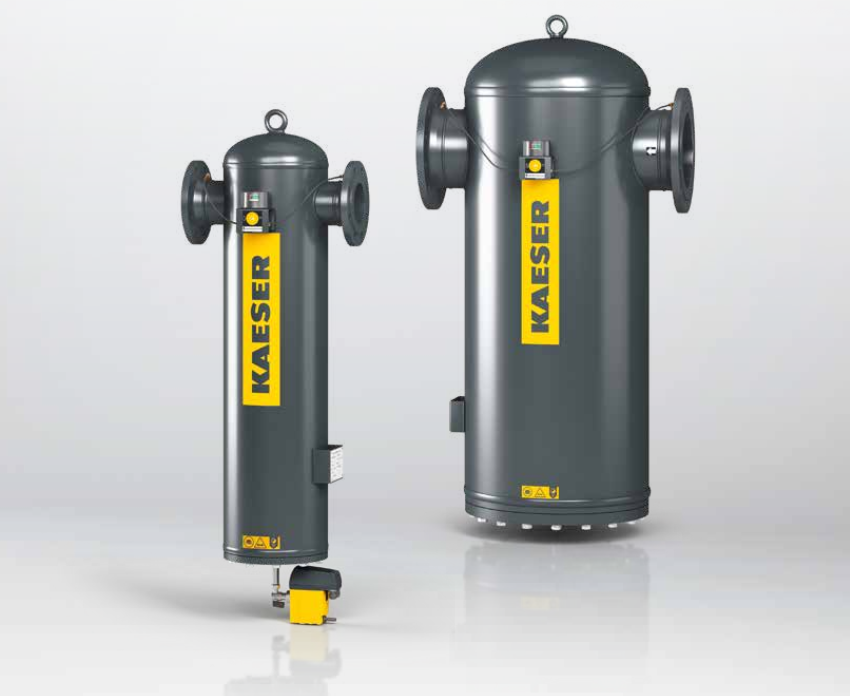 ---
Your advantages
Standard-compliant purity:
The KAESER FILTER range uses modern deep-pleated filter media to remove particles and aerosols. A highly effective carbon fibre mat traps oil vapours. The impressive performance data of KAESER FILTER products have been determined in accordance with ISO 12500 and confirmed by the independent German "Institut für Energie- und Umwelttechnik e. V." (IUTA) testing agency.
Minimal pressure loss, maximum savings:
KAESER FILTER products feature generously dimensioned housings and filter surfaces, innovative flow dynamics and high-performance filter media. They feature up to 50% lower pressure loss than other available filters – a value which remains virtually constant over the entire service life of the filter element. This means lower costs and CO2 emissions as well as reduced load on upstream compressors.
Service-friendly design, straightforward handling:
KAESER FILTER products feature a corrosion-resistant steel housing and a stable filter element. Threaded rods and positioning guides ensure rapid element replacement and reliable sealing of filter elements. KB and KE coalescence filters are equipped as standard with the electronic, level-actuated ECO-DRAIN 31 F Vario condensate drain.
---
The perfect partner: the AQUAMAT oil/water separator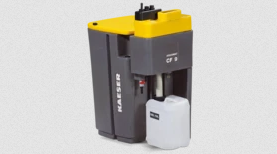 Our tip: Take advantage of cost-effective, legally-compliant treatment of condensate before drainage into the regular wastewater system with AQUAMAT oil/water separators.
---
Manufacturer's website : Kaeser
Product PDF : Kaeser-Filtre-35,4-336,3